'Milá vs Milá': Movistar + reveals the date and the first details of its new interview program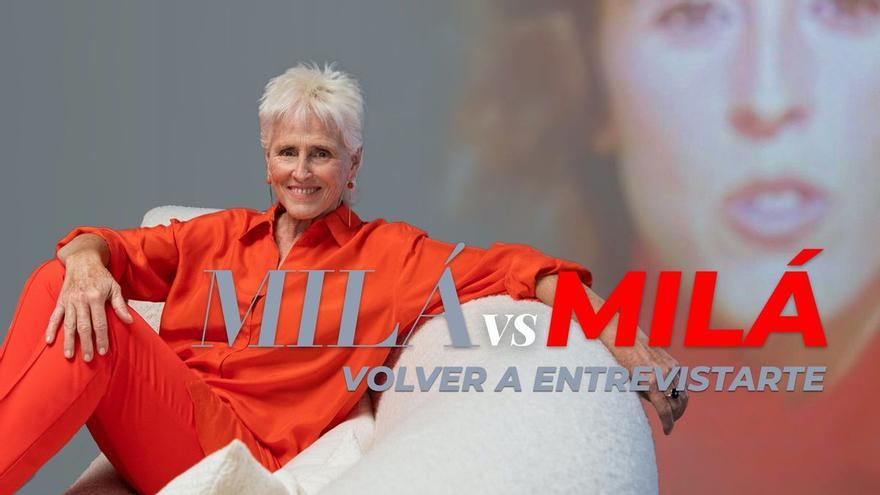 Mercedes Mila go back to Movistar + and go back to the interview genre. The payment chain already has a date for the premiere of 'Mila vs. Mila ', the new program of the veteran communicator: the next Wednesday, October 13 at 10:00 p.m. at # 0. Afterwards, the program will be on demand for subscribers to the platform.
The chain informs that Milá will return to "her origin as an interviewer " and reveals the first details of this program in which the journalist will have "those conversations that turned her into a Referrer of national journalism ".
At each delivery, Mila will receive iconic characters from all fields and who already spoke with her in the 70s, 80s or 90s: Jose Maria Garcia, Massiel, Manuela Carmena, Lola herrera, Ramoncin and Joan Manuel Serrat. Together with them, Milá will review archive images from those interviews at the same time that he will ask them how life has treated them since then. The talks will take place from "a cozy and intimate set ", so Milá also returns to a studio after her last adventure with the group 'Scott y Milá'.
Mila will receive her guests and will become "a hostess who will ask, but above all will listen from complicity what gives the reunion and a shared past ", affirms the chain, which also advances that it will not be lacking "the Mila seal", that is, his irreverence to question everything.
This will be 'Milá vs Milá'
In addition to seeing and hearing how has changed the way of to live and of to think of the interviewed and Mercedes herself, through these conversations we will understand how society has evolved opposing the context of the past era with the present: the Way of speaking, from to ask and even the way of dressing. 'Mila vs. Milá 'is an original Movistar + production in collaboration with Zanskar Producciones.