Miki Nadal speaks in 'Zapeando' of the moments of tension with Verónica Forqué in the last test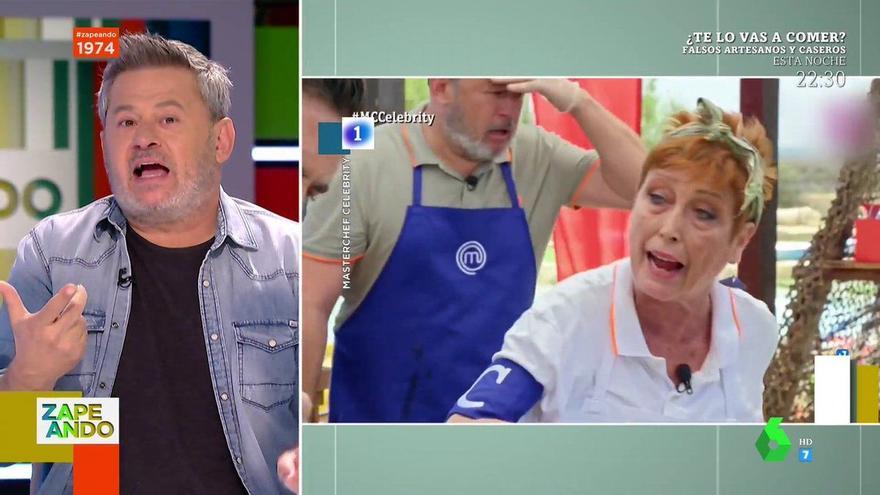 The last installment de 'Masterchef Celebrity' it was the most tense of the edition and it was Verónica Forqué's fault. The actress, who has already made it clear that she has a peculiar character, surpassed herself by giving orders and being authoritative with her companions who, surprisingly, do not usually confront her.
However, yesterday Miki Nadal spoke in 'Zapeando' of her experience with the actress in this last outdoor test in which she sprang against everyone: "Verónica believes that the rest of us do everything wrong," said the collaborator of the laSexta space, who acknowledged: "In the second program I It got a bit confused. I said 'oh my gosh, this is so weird.'
However, this time "I already enjoyed it. Knowing how it is, you enjoy it. I see her throwing other people's things and I say 'look at her, she has thrown it away.' "When she is a team leader, she has two missions: to walk from one place to another and to throw things away", explained the comedian, although as some of his colleagues ended up justifying it: "But it is very funny."
"Verónica is a character that we all adore (…) She gives us life. I wish we were all like her," said Miki Nadal, who advanced: "Next week we have another pretty funny outdoor outing in this regard." His companions at the table did not give credit and stated that Forqué likes more "to command than to cook." However, Lorena Castell also said that she would have loved to be in this edition "to see if chaos is really lived that way".