Mikel Erentxun: "I could die tomorrow and this album would be my epitaph"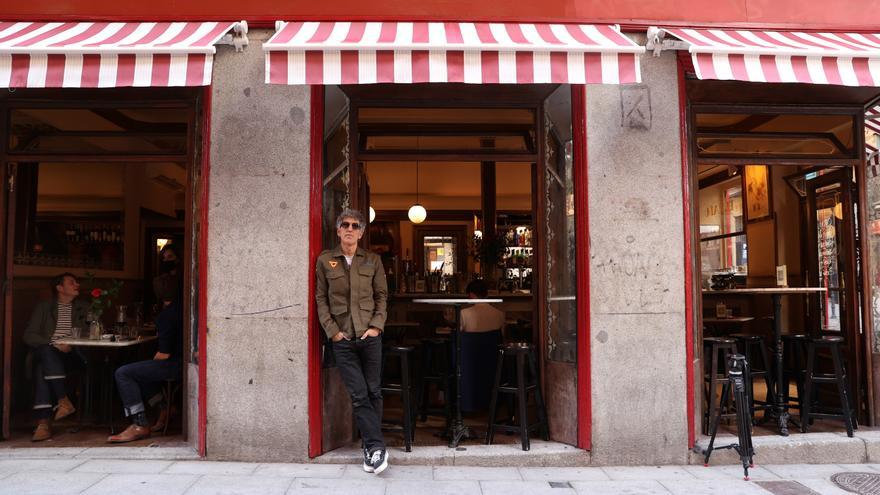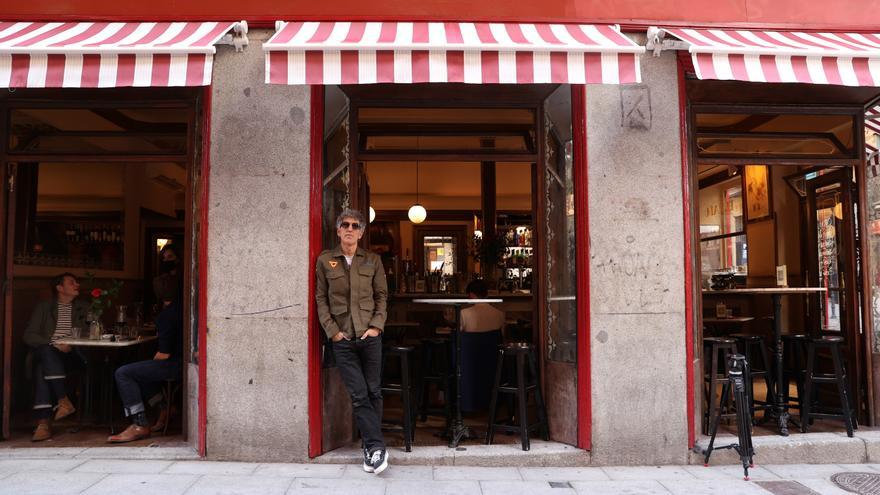 35 years after 'Through Scottish lands' (1985), the first album by Duncan DhuMikel Erentxun set out to record "not a greatest hits, but a celebration album" of his entire career, also on his solo stage, live and, above all, accompanied by friends who have made him cry with emotion.
"They all recorded some interviews and the things they said about me are incredible. I cried. I could die tomorrow and this album would be my epitaph "This musician from San Sebastian, but born in Venezuela, who in 2019 published what until now was his most recent work, "The last flight of the bullet man", says convinced to Efe.
This Friday he launches 'Amigos de Guardia' (Warner Music), with 24 illustrious guests and 20 songs, some well known, such as 'Mañana' with Zahara and Leiva or 'A un minute de ti' with Coque Malla, and others that are almost "b faces", like 'Intacto' with Quique González or 'Veneno' with Bunbury, which opens the album.
For him, the most emotional song is 'Quien se acuerda de ti', together with his former partner Diego Vasallo: "Without him, this project would not have had moral approval"
"It is above all people that I admire. I thought that some would pass from me because they are in another world, like Long live sweden ('Ice flames'), Xoel Lopez ('If you go') or Anni B Sweet ('Angel on Fire'), which come from indie and to which I have 20 years of advantage, but everyone signed up without hesitation and that filled me with pride ", highlights.
Maika makovski chose to reinterpret 'Cicatrices', which they recorded together for the recent 'El hombre sin sombra' (2017), in the same way that Iván Ferreiro opted again for "Back to me", the same one they did on the album live "Three nights at the Victoria Eugenia" (2008).
"Iván told me: 'I've done a lot of collaborations, but the first one who called me when nobody knew me was you with this song and that's why I want to close the circle", recalls Erentxun (Caracas, 1965), which has also had Andres Calamaro ('Groping'), Eva Amaral ('Between saltpeter and sweat') or Nina de Juan ('The best of my days').
A repertoire "35 years apart"
From his point of view, "the most emotional song" is 'Who remembers you', together with his former partner Diego Vasallo. "Without him, this project would not have had moral approval, because almost half of the repertoire is from Duncan Dhu. When I told him about the idea, he thought it was great and I loved that he joined with a song that was not from the band, "he highlights.
It reveals that the first ones he called were Bunbury, Malla and Santi Balmes. He chose the iconic 'Somewhere', "a theme for which he seemed to have been born, because he takes it to his land maintaining the essence, as they have all done," he indicates from a list in which the first 23 were allowed to choose, hence some coincide in the same song or lack other emblematic ones.
"I realized that there was an album that cried out to heaven that it had no representation, the most important in the history of Duncan Dhu and, therefore, of my career, which was' Songs' (1986), in which they are 'One hundred seagulls',' Garden of roses' ... ", he recalls.
To rescue him, his company advised him two names of artists each associated with a theme and he opted for 'Esos ojos negros' with Amaia Romero, the youngest of these. "friends on duty".
"She did not know the song or the group, but of the 8 advances on the album, hers is the one that has had the most success," says Erentxun, before noting that the Navarrese has allowed her to reach a younger audience than she was "very far" by age.
That is one of the purposes of this work, which updates all its songs, a repertoire "35 years apart" but that, recorded live with the same band, takes on a homogeneous and present sound. "You could only perceive which songs are older because I think I write better now than then, so if it showed in something, it would be in the lyrics," he observes.
Over time he has noticed people who were left out of the project, "like Tarque or Loquillo"enough names to make a second album. "By repertoire and by friends I could have made a quadruple album", celebrates Erentxun, who will start the presentation tour on January 9 in his beloved San Sebastián.