Miguel Méndez, new Spanish women's basketball coach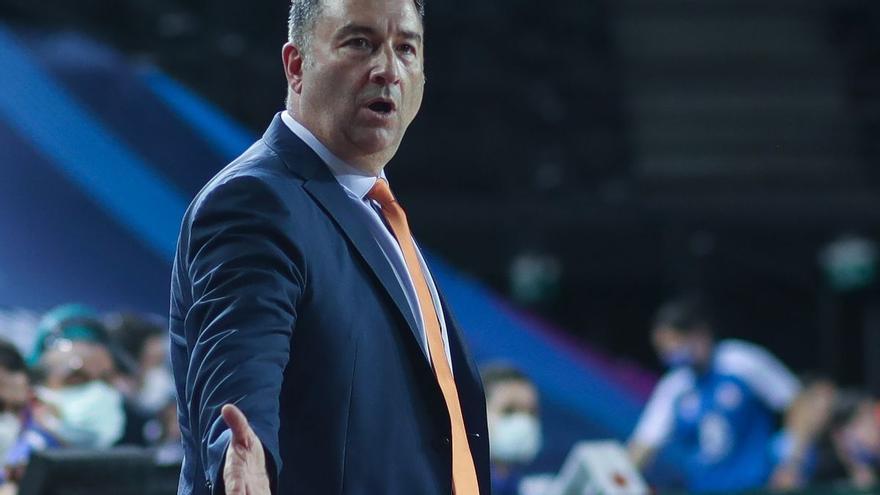 Miguel Méndez is the new women's basketball coach. Negotiations between the Vigo coach and the Spanish Basketball Federation have culminated after several weeks. They were always on the right track, but a lot of details needed to be polished. Because Méndez will alternate this position with that of coach of the Russian Ekaterinburg, with which he has been proclaimed three times champion of the Euroleague, in addition to winning the Russian league and cup.
Méndez was the best possible choice for the president of the Spanish Federation, Jorge Garbajosa, at a particularly delicate moment for the women's team. You need someone capable of facing the difficult succession of Lucas Mondelo both in the positive (an overwhelming collection of medals) and in the negative, with a last stage of wear and tear in the relationship with several players that meant the farewell of historical figures like Laura Nicholls, Anna Cruz and Marta Xargay (the last two have publicly accused Mondelo of abusive treatment).
So the new coach must carry that legacy, heal scars and advance the generational change of the national team. A difficult task that Garbajosa has wanted to entrust to the most prestigious Spanish coach at club level; a Miguel Méndez who has conquered leagues and cups in Spain (Celta, Rivas), Italy (Schio) and Russia (Ekaterinburg). Méndez will offer his first impressions as coach tomorrow.