Miguel Fabián Hurtado: "I am not afraid of dying, but of not having had the opportunity to live"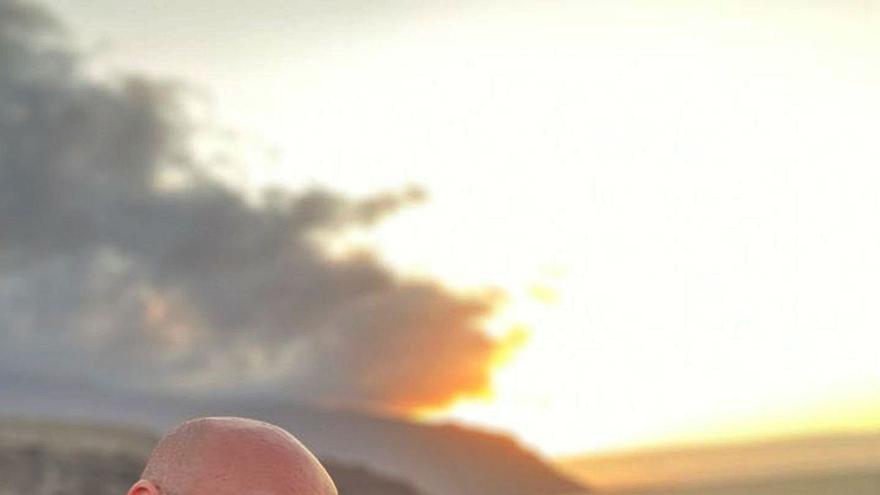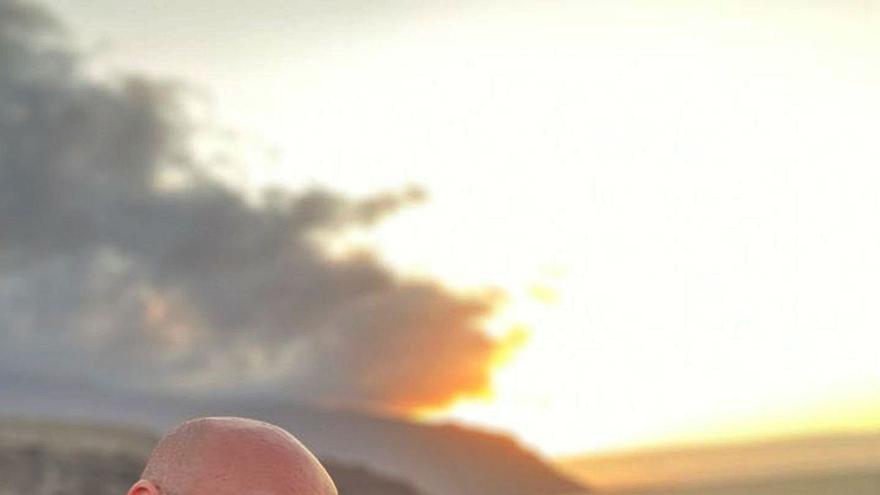 The writer Miguel Fabián Hurtado (Madrid, 1966), based in Gran Canaria, makes his debut in the narrative with 'Stigmas' (CanariaseBook, 2021), a first novel of an autobiographical nature where the author recounts the hell of his past life in the Madrid neighborhood of Carabanchel, from a childhood of mistreatment by his father to a spiral of violence, crime, drugs and jails. In his own words, "with this book, I was seeking to redeem myself."
His first novel, Stigmas, places the starting point in his childhood in the Madrid neighborhood of Carabanchel, in the midst of Francoism, fueled by violence, misery and crime. What was the engine of this literary debut?
My driving force was all the misery and frustration accumulated over so many years. For me, writing this book was a challenge, because it meant erasing a bit the stigma of being ignorant and violent that I have always carried since my childhood and that, rather, there are many stigmas: crime, violence, AIDS, prison … At first, the novel was to be called The Stigma of the Past, because it is a shadow that has accompanied me since childhood and that I have tried to save in this book.
In your words, are we talking about a fully autobiographical novel, where the story told by the protagonist, Javier, alias el Nano, is his?
That's right, as I wrote it, the plot seemed fictionalized, but the only thing it has of fictionalized language is that it has a certain tone of poetic prose, which can make the reading more attractive. But this novel is not written with the head, but with the viscera, the heart and the entrails, because that was the purpose. It is not a book that pretends to tell battles, although I have many, but I do not count even a quarter because I was not looking for that: I wanted to remove that thorn from within, vomit all that pain. In short, the idea was to see if with the bloody book I was able to get a little free of the weight of my past.
"I felt like family when I was with criminals because I felt that this was my family"
Would you say you have succeeded?
Well, it gives me that I have achieved the opposite effect, that it has removed me more than I intended, so now I am in the process of mourning and healing. I have given birth to him and I am healing everything that I have released, which has meant a lot to me, but I am very proud at the same time, because I think that a lot of truth has come out that I did not have.
And what is your connection with the Canary Islands?
Simply, that I had to flee from Madrid, overnight, without thinking about it, although I did not know absolutely anyone from the islands. When I got out of jail, I made the decision that I didn't want that and couldn't continue like this. In addition, HIV helped me to know that this was my moment because it does not scare me to die, but it does scare me that I did not give myself the opportunity to live, because until now I had not had life, but a fight for survival. I feel that this is my last chance and that the Canary Islands are my last cartridge to learn to live, even if everything is lost, but I want to try to learn to live, even with this long shadow that I suppose will accompany me all my life.
In addition to this exercise in catharsis, is there a search for redemption in your writing?
Indeed, I was seeking to redeem myself but I am an atheist, so what I feel is not so much regret, which sounds very Christian to me, because nobody put a gun to my head to do many things that I did, but it also seems to me that I was born with all the ballots to do what I did. I have done a lot of damage, I have been a victim and an executioner, and I don't know if I could have done it better, although it is also true that I could have done it worse. Perhaps it is because of having had such a bad time that I have managed to write the book, but more than a process of redemption with myself, it has been an exercise in overcoming.
"The book has moved me more than I intended and now I am in the process of healing"
"The Nano was ashamed because he did not know the cardinal points, he only knew the fucking cardinals," the book collects, as well as a phrase from Camarón that says: "We grew up in rivers and on bridges, others in shacks … We are different". To what extent does it try to illuminate that there are lives condemned before being born?
Of course, that's where the germ of everything is. At 16 years old, I didn't even know the order of my surnames, and by this I mean that ignorance, the lack of opportunities, tools and resources have marked my life. At that age he hadn't read a comic or anything at all. I don't know if having an alcoholic and abusive father already makes you have a DNA doomed to failure. I have met many people in those circumstances, most of them have died, but other people have come out ahead and have not fallen into drugs. For my part, I think that everything I did has been marked since childhood because I came with all the winning tickets. For this reason, I felt like a family when I was with criminals because I felt that this was my family, where I felt protected, loved and admired, which is what I did not have at home. The only thing I had known in my life was violence and that is why I have worked as a security guard for almost 20 years, because I was in the Parnassus. I know it sounds horrible, and I wanted to finally run away from it, but I have never had the studies to start studying and take another path. However, I have read a lot, and writing this book meant exorcising demons.
What has literature meant to you in that sense?
Literature comes through my friend Santiago Gil, who has been the wishbone. He greatly encouraged me to follow this literary exercise as shock therapy and then insisted on publishing it, because he told me that it seemed an insult to him to keep it in a drawer. It is true that, before meeting him, I had already read a lot, which is a hobby that my mother, when my father died, was able to allow herself. In that sense, one of the best things that I have inherited from my family is what I did not know: the love for literature. And during my social reintegration with Santiago Gil, that poison entered me fully because, once I learned to name my feelings and my regrets, I thought I could try to put them down on paper. So, I was doing some small steps and Santiago told me that I was a writer, so there came a point where I knew that this was my moment and the book was a challenge that I am very proud of, even though it was a very painful delivery. I didn't want to present it as a fictionalized autobiography – although perhaps it is – because they seem like a pain in the ass, so I wanted to do something more literary, but I'm not sure what has come out of me. My editor, Plácido Checa, told me that I represent the antihero for him and that he loved the book for that, so maybe it doesn't have everything that a novel brings together, but it has a presentation, conflicts (various) and an outcome, and it's based entirely on the real events of my life.
"One of the best things I have inherited from my family is the love for literature"
What have been your literary references when writing the novel?
Well, I couldn't tell you, but I have a very Kafkaesque point; I've read a lot of Faulkner, Dostoevsky, Auster … And a lot of poetry, which drove my mother crazy.
Still, are you considering writing or publishing again?
I don't know what I'll do, but I'm just looking for peace; not even happiness. That is the summary of the book: I want peace, I want peace, I want peace.