Miguel Bosé: "I would have liked to be known all over the world, like Julio Iglesias"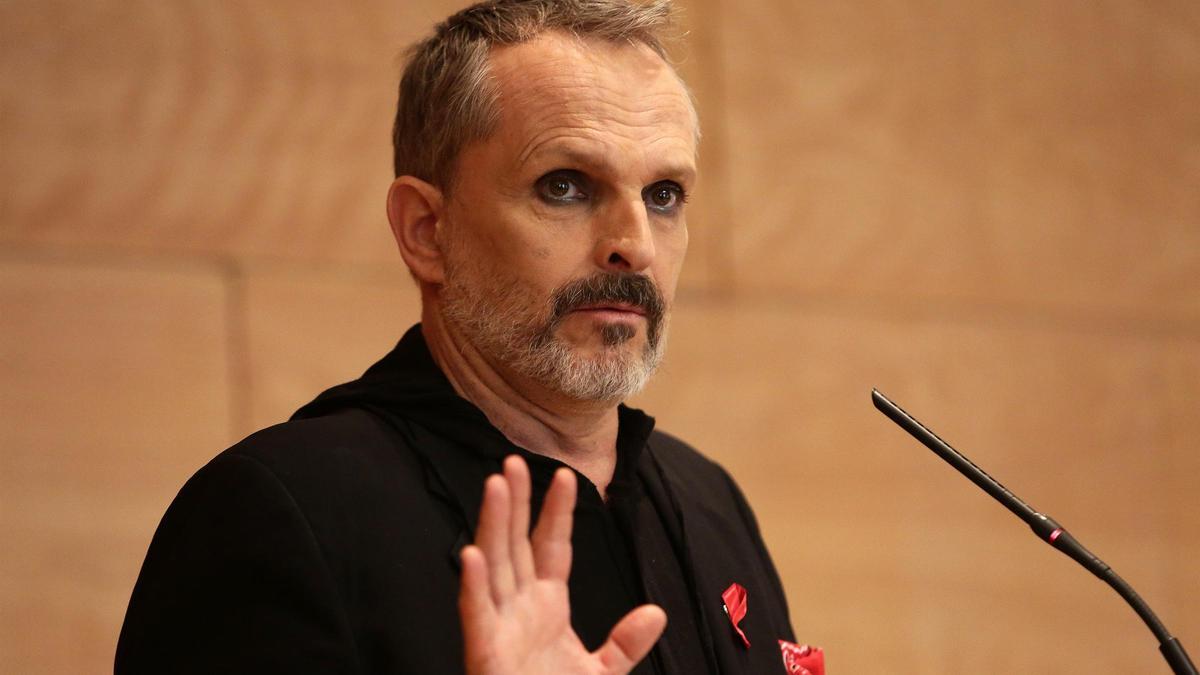 The musician Miguel Bosé has presented his memoirs, 'Captain Thunder's son' (Espasa), recognizing that he would have "liked to be known throughout the world, as Julio Iglesias", although he is also satisfied with the fame achieved throughout his career.
"It is true that I am well known in America and some European countries, but then it was over: I walk around Asia and I'm just another target ", has highlighted the author of 'Lover bandit', who nevertheless explained that in his day to day there is a lot of recognition and "more selfies than autographs".
"In the countries where I am known there are rules and limits, the only thing that used to be autographs and now selfies and I prefer the first ones, because there are bad days"Bosé commented with humor." Of course, I hope this lasts, because the moment they don't ask you for anything, bad, "he added with a laugh.
'The son of Captain Trueno' addresses the years of childhood and youth of a Miguel Bosé fearful of his father Luis Miguel Dominguín and sheltered by several close people, from his mother Lucía Bosé to the painter Pablo Picasso, a friend of the family. This first autobiography - which suggests that it will have a continuation - concludes in April 1977, with his first public performance at Florida Park in Madrid.
"I thought it was nice to explain childhood in first and third person to understand what happened next: one is the result of what happens in adolescence ", said the musician, insisting that this part of his life is "unpublished, because there are many photos but the story was missing."
The strong character of his father, the bullfighter Luis Miguel Dominguín, occupies a large part of these memories. "Yes I have forgiven him, though you really didn't have toBecause when you grow up you end up doing worse things than you thought you would be capable of. I understood that what hurt me so much I was repeating, that I inherited their genetics, "he assumed.
"Suspicions" among bullfighters
In fact, the singer acknowledges that his childhood was an exercise in "survival"by having to 'compete' with the brilliance of his parents." I had to survive two sacred monsters that eclipsed me, "he pointed out, and then go further with his father, who" felt ashamed for not knowing at the time what was to be "the Miguel Bosé artist.
"I did not know how the relationship with my father would end, because it was in the imaginary to be macho, rude and hunter, and I was a sensitive boy and I liked reading. He was a rare child who raised suspicions among the bullfighting caste ", pointed out the interpreter of 'Don Diablo'.
Pablos and Picassos
In any case, Bosé acknowledges that the relationship with his father had a turning point after a safari to Africa in which the behavior of the bullfighter towards his family was terrible. "There it was something liberating, because I knew there was no point in fighting anymore," he assured, to rescue a later anecdote that shows that the tortilla was turned around.
"One day my father took a taxi, the taxi driver turned and said: 'I know you, you are Miguel Bosé's father'", he pointed out with humor. Bosé explained that today he lives" in a more conventional house "in which he has" precisely everything that was missing "in his childhood." I have to recover the lost hugs, "he indicated .
The book also talks about other people who surrounded his family, such as Ava gardner - "I hated being said about her that she was 'the most beautiful animal in the world'", she recalled-- o Pablo Picasso, of which he leaves an "unknown" image: "tender, a grandfather who served as attorney-in-fact". "In addition, the drawings I have of him are worth nothing, because they are on unsigned paper. I always say that I do not have Picassos, but Pablos who are worth nothing," he ironized.