Miguel Bosé: "I thought that getting high was more creative"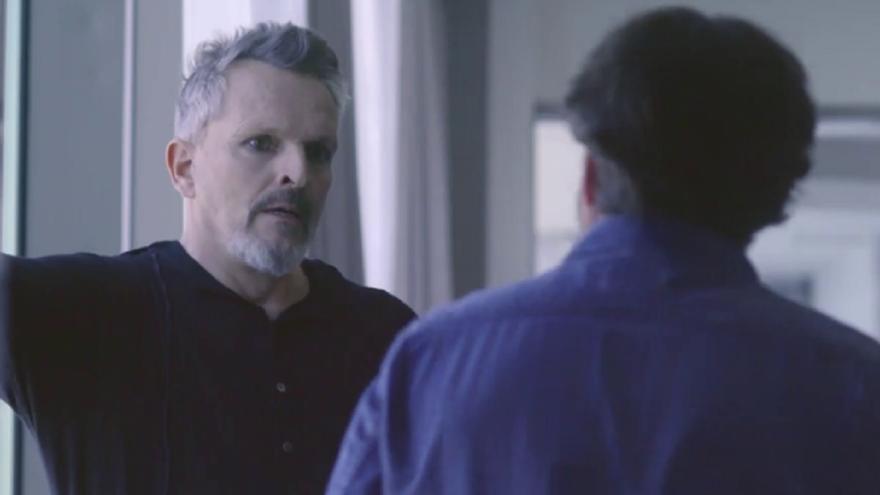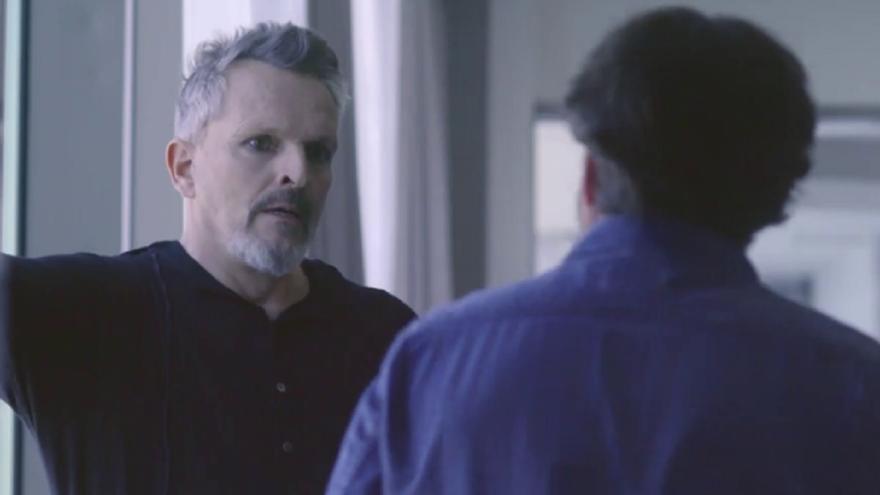 After his latest and controversial statements about Covid-19 and vaccination, Miguel Bosé offered his most sincere interview this Sunday to his friend and journalist Jordi Évole. "I no longer do social life, I have never been social, I have been wild. I have had a few years in which I discovered the dark side that we all have. I am talking about everything, drugs, wild sex, tobacco, substances … .I discovered the dark part of Bosé that was very necessary ", the artist began recognizing.
Recalling one of the darkest times of his life in which excesses were part of his daily life, Bosé doesn't mince words when it comes to talking about it: "I thought that by getting high you were more creative, yeah. Using it well they give a lot of good and a lot of knowledge, visions of things that are revolutionary. When it becomes a habitual consumption they lose that sense, the spirits that inhabit drugs cease to be allies and become enemies. I have come to consume two grams of cocaine every day, in addition to maria and ecstasy", recognize.
Aware that he had to make a decision about the path his life had taken in the late 1980s, Miguel explains how it was the moment when he decided to definitively leave all the additions who had come to manage his life: "I woke up one day and said it's over and over. The outing is over, staying up late, it's all over. In all these things there is a pleasure that is difficult to deny, cutting with that cost me more time. I left everything seven years ago, I was very hooked. It stopped being fun and partying to commute every day, it starts to cause serious problems. "
Much criticized in Spain for his statements about him coronavirus and his denial attitude to this pandemic, Évole acknowledges that he has also received many criticisms when he made public the news that he was going to travel to Mexico to interview him, to which Bosé replied: "You are a journalist, if you put filters on potentially interesting interviews, you shouldn't be doing this. I haven't given an interview in Spain for five or six years, I had nothing to tell. They have not given me a voice because the doors were closed to me and when you proposed the interview I said, the trust and faith that I have in you will make us speak openly ".
"My voice comes and goes"
With an obviously deteriorated voice and making great efforts to be able to speak fluently, Miguel explains the reasons why he has come to lose his voice completely. "My voice comes and goes, its root is emotional. The moment I realize I lose my voice is when things in my family, which I believe, is not family, it is a kind of coexistence agreement that two people who had a relationship have and who, with good vibes, decide to move on so that the children of both parties can continue to grow together like what they they thought from the first day that they are brothers. "Thus addressing one of the issues that have placed him in the spotlight in recent months after his separation from Nacho PalauMiguel makes it clear that children do not have to suffer the consequences of the decisions of the elderly: "The elderly are the ones who make the decisions and they are the ones who have to carry the responsibilities, I was not prepared for that." Very sincere and opening his heart, Bosé talks about the causes that led him to end his relationship with Palu: "When love does not exist, infatuation has disappeared, when friendship and good vibes fade and when admiration is lost, which is the most necessary, when everything collapses, in my case due to discretion and education, you hold on and that becomes poisoned and when it explodes, it explodes badly. The first big problem I had is my voice, I have come to have no voice, nothing ".
After more than a year without being able to get on stage because of this pandemic, but also because of his voice, Miguel recognizes that this paralysis of music is also noticing it economically: "Those of us who do this profession live from live concerts that there are no longer, not even reserves, they are diminishing. I have reservations thank God but I have paid for many schools, many houses and apartments and many well-cared for loves. I have given houses, land, apartments … to ladies above all. "" My career is already made musically, it happens to Serrat, to Sabina … we do not have to release records, we do it for pure pleasure ", he proudly recognizes the long journey he has made in music throughout his life.
The relationship with his father
Although Miguel's friction with his parents have always been very present, the singer acknowledges that both had the same character, that is why they clashed so much: "I have seen my father for years when I look in the mirror, I miss him and that is why I want to see him too. We had a time when we did not fit in because we were the same, he wanted to have a firstborn made for him. My father loved me very much but we had many encounters and disagreements because we are of very equal character, 'the bullfighting', as my grandfather Domingo used to say, it is not just a profession, it is an attitude towards life ".
Proud of the recognition that his father obtained all over the world, Miguel assures that Franco's relationship with his father was wonderful: "My father hunted with Franco and Franco came to hunt with my father, Franco drool with my father, he called him 'boy'. My father, somehow, put Spain on the map, he was an exceptional bullfighter My father was not macho, he was a womanizer, there were rules at the time that were macho but he was not like an attitude.
Trying to remember the most tense and conflictive moment with his father, Miguel remembers visibly moved and unable to contain his tears: "A moment that forced me to hunt, it was a doe, I shot and killed the doe. To take the animals home, you gut them and leave the offal, at the time of slitting the animal, a bambi comes out, it had days to be born. I reacted badly, I went for him to punch him and I walked alone. At night he came to my room, he came over and I sensed that he wanted to ask me for forgiveness but he was not someone who from his status was used to asking for forgiveness, I just told him I'm not going to hunt again in my life and he told me, okay "
The last goodbye to his mother
Remembering the wonderful relationship of complicity and closeness that he always had with his mother, Miguel talks about the wonderful life that Lucía Bosé led until the last days of life. "My mother has had a fantastic, full, unique life, with a husband whom she loved until the last day of her life, with three children that have made her proud, with some grandchildren that she has met. I said goodbye by phone and never I thought I was going to miss it but they had taken out the absurd protocols of the WHO, "he explains.
Without wanting to go into details about the real reasons why her mother died and the treatment she received in her last days from the health workers of our country. "My mother did not have coronavirus, she did not die of Covid and that has to end now, my mother died and that is another story that I do not want to talk about here, it would bring out tremendously dangerous things for the people who took care of her. They sedated my mother like the rest of the elderly, they wouldn't let you take her out, you couldn't visit her. "
Returning to make clear what his opinion is regarding the coronavirus and the way in which it is being managed worldwide, Miguel acknowledges that both he and his family are very calm "We are people with other beliefs, they are better than us, in a fantastic place taking off this shit that they are putting on us with this gang of murderers, if she were alive I would be very involved and would be creating a lot of pain.