Miguel Bosé, blunt in an advance of his interview with Évole: "My mother did not die of covid"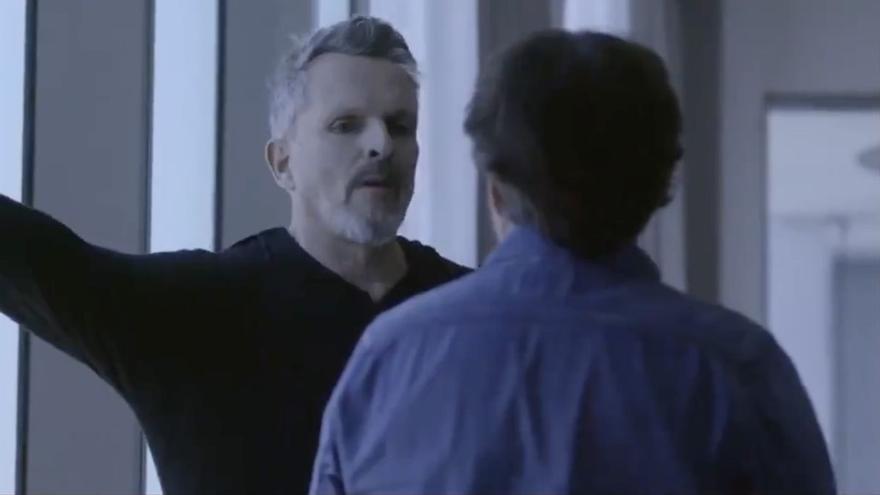 Miguel Bosé will reappear publicly next Sunday in 'Lo de Évole'. The singer sits down to chat with the journalist after capturing the media with his denialist statements of the coronavirus and the chain has already begun to create buzz by publishing a preview of the controversial questions that Bosé will answer.
In the promotion, which has an almost gloomy montage, the artist meets Jordi Évole after "five or six years" without giving an interview to a Spanish channel. The journalist assures him that in recent months "you have made me suffer" and openly asks him about the change his voice has undergone. "My voice comes and goes, now I can speak. I have come to have nothing"he replies.
One of the most controversial issues is the death of his mother, Lucía Bosé, who died in 2020 due to bilateral pneumonia: "Your mother had coronavirus," Évole tells him, to which Bosé angrily responds: "My mother did not die of covid, and that has to stop now."
On the other hand, the singer will talk about his dark past with addictions: "There have been wild years. Drugs, wild sex … And one day I woke up and said: it's over. I have left everything, everything, everything, seven years ago. "" Alone? ", The presenter then asked him, to which he affirmed:" Alone. "
The singer will also talk about other topics, such as the fact that Franco visited his farm during his childhood: "He was drooling with my mother," he says. The trailer ends with a question from Évole: "With age, have you become more conservative?" Bosé responds: "No, I have become more lucid."