Miguel Bernadeau will star in the series 'Zorro' in Gran Canaria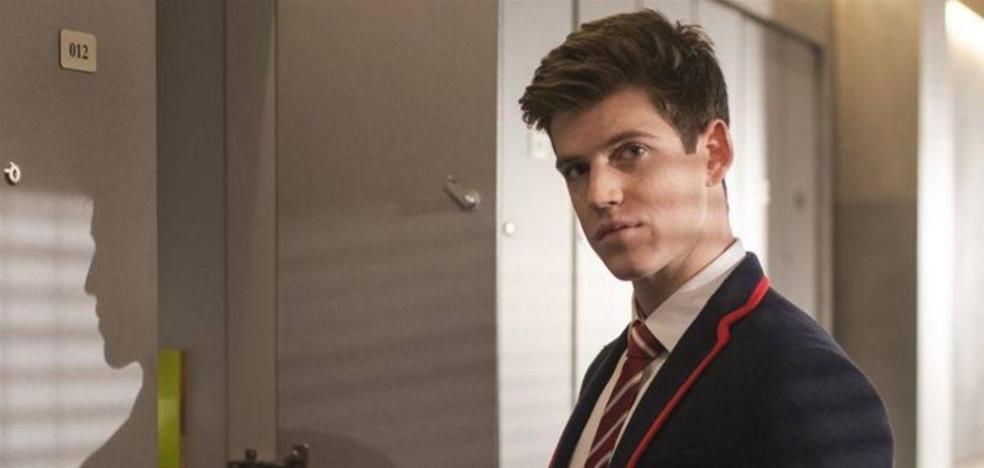 The young Valencian actor will give life to the legendary character in a production by Secuoya Studios that will be filmed on the island until December
The Valencian actor
Miguel Bernardeau will be the Fox in the series of
ten chapters of the same title as
Sequoia Studios will shoot in Gran Canaria from next July until December. It will be broadcast exclusively in 'streaming' in
Prime Video in the United States, Latin America and Spain.
The actress
Renata Notni will be another key piece of the cast, as Secuoya Studios announced yesterday in a statement.
The pre-production, which has been underway since the end of last year, took place several days ago to set exterior locations on the island, in enclaves such as the
Sioux Cityin San Bartolomé de Tirajana, the
Marquise Gardensin Arucas, and the
Farm of Sorrowsin Firgas, according to the sources consulted by this newspaper.
Protagonist's path

Miguel Ángel Bernardeau Duato (Valencia, December 12, 1996), son of the actress
Ana Duato and producer Miguel Ángel Bernadeau, gained a lot of popularity thanks to his character of Guzmán Nunier, a young man from a wealthy family in the
series 'Elite', broadcast by Netflix.
In the world of acting
was educated in the United States and after returning to Spain, he has participated in films such as 'Es por tu bien' (2017) and 'Ola de crimes' (2018) and series such as 'Sabuesos', 'Todo lo otros' and 'Caronte', among other productions.
Bernardeau maintains a romantic relationship with the
singer Aitana and the last time they appeared together, as various information media and agencies echoed, was a week ago at the Caja Mágica, during the celebration of the
Madrid Tennis Open which was won by the young man from Murcia, Carlos Alcaraz.
Synopsis

"Zorro is more than a person: he is a symbol of justice and justice is greater than any of us." With these words, Secuoya Studios presents on its website this
audio visual project, one of the most ambitious and longest-staying projects that have landed in the Canary archipelago to date.
The preview synopsis is as follows:
California, first half of the 19th century. Diego de la Vegaa mestizo who embodies this new emerging world in which all cultures and their people coexist, did not choose to be Zorro, the force of nature of the masked hero chose him.
The search of the truth and justice will be the purposes that will push him to accept the challenge of defending the most oppressed. Throughout the series we will see how the idol is forged because the protagonist has
great skills, but a long way to go and much to learn.
And follow the progress of this story whose script he signs
Carlos Portela: «Zorro is an icon of the fight against oppression. His secret identity is life insurance for him and his loved ones, however, friends and enemies will switch roles making his defense of the oppressed a road full of obstacles.
In addition to his sense of justice and that force of destiny that has made him put on the mask, Diego de la Vega has a personal reason for becoming Zorro: to discover his father's murderer.
Helped by Bernardthe faithful support of his father, will stop at nothing to find out who did it, but it will also lead him to discover secrets about his family that will forever change his destiny.
female weight

From Secuoya Studios they advance that the series is committed to "an updated version of the contemporary hero,
symbol of justice and defender of the oppressed», which means «a new beginning for an ancestral spirit that has been occupying different identities throughout the centuries».
This 'Zorro' therefore seeks to adapt the adventures of the character created by the writer and journalist Johnston McCulley to a vision in keeping with the 21st century. The vision of the
feminine universe.
"Women have a special role in this story.
Female characters ahead of their time and empoweredwho will stand up to the masked hero or act as confidants based on their own interests.
The
Mexican actress Renata Notni will be in charge of giving life to
Lolita Marquez, the love of youth of Diego de la Vega, Zorro.
According to Secuoya Studios, «she has established herself as one of the most important young actresses in Mexico, highlighting her participation in
more than 15 projects in cinema, theater and television, including the series 'El Dragón' (2019-2020) and recently 'La Venganza de las Juanas' (2021), a successful adaptation of the series 'Las Juanas' by Bernardo Romero produced by Netflix».
Javier Quintas and Miguel Ángel Vivas will co-direct this blockbuster whose script is written by Carlos Portela. The former has been at the forefront of 'La casa de papel' and 'Sky Rojo', while Miguel Ángel Vivas has done the same in 'Vis a vis: El Oasis' and 'Without permission'.
This series of
ten chapters has the executive producers John Gertz, Andy Kaplan (KC Global Media), Sergio Pizzolante (C&T Mobs), as well as Jesús Torres Viera and Glenda Pacanins from NoStatusQuo Studios, David Martínez, David Cotarelo and Ángela Agudo.