Microsoft warns of a scam with fake 'technical support' | Technology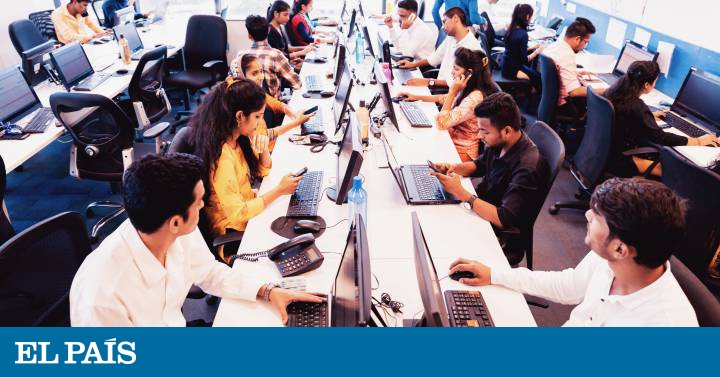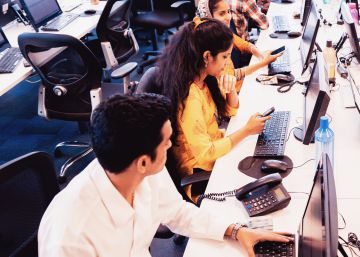 If you are called by phone at your address identifying yourself as a member from the Microsoft support team, do not believe them. The technology company claims that 63% of computer users are at risk of being scammed by the alleged technical support team through pop-ups, phishing (or phishing scams because they try to fish (fish) user information ), emails, web redirection and phone calls, the most innovative scam in Spain in recent years.
The usual way to operate fraudsters is to send emails, redirected from a fraudulent web or pop-up (pop-up window that suddenly appears in the browser and may contain malware). They also call the user on behalf of a person from the technical support team of a technology company, who asks for their passwords to access their device remotely in order to solve a non-existent technical problem. Some experts say that many calls to Spain are not in Spanish. "The three cases that I know first hand, have been called in English with a Hindu accent in which the scammer was identified as technical support from Microsoft and McAfee," says Eusebio Nieva, Checkpoint director in Spain and Portugal.
The percentage of users exposed to technical support scams has decreased five points since the previous 2016 report, according to Microsoft's Global Tech Support Scam 2018 study
When scammers get passwords and personal information, they take control of the computer and extort money from their owner, demanding payment of an amount of money to regain control of their device. In other cases, scammers can get the user's bank details.
All these scams have been registered for 10 years, but, in the case of Spain, the novelty is the telephone call. "If someone calls you on the phone you are less prepared to distrust, while today, when you skip a message browsing, it is easier to suspect," notes Nieva.
However, the scam figures are not so alarming. The percentage of users exposed to technical support fraud has decreased five points since the previous 2016 report, according to the study Microsoft Global Tech Support Scam 2018. However, the losses of money and time that these frauds carry continue to be habitual.
The data indicates that users are becoming more cautious, however "neither Microsoft nor McAffe nor any company is going to give you a free antivirus service, or anything, therefore, if someone calls you on that pretext, you have to distrust " Snowy points.
Recommendations to protect your equipment
Wear a firewall. Although Microsoft has one automatically integrated and activated in Windows 10, Windows 8 and Windows 7 already have an integrated and automatically activated firewall.
Wear software antivirus and keep it updated. If you run Windows 10 or Windows 8 on your device, you will already have Windows security or Windows Defender security center installed. If you have Windows 7, you can download Microsoft Security Essentials for free.
Make sure passwords are protected. They must have eight characters or more; The longer, the better. Combine uppercase, lowercase letters, numbers and symbols. Do not choose a word or the name of a popular person or entity. It has to be easy for you to remember but hard for others to guess.
Do not open suspicious attachments or click on unusual message links. They can appear in emails, tweets, publications, online advertisements, messages or attachments and sometimes hide in the form of known and trusted sources.
Surf the web safely. Avoid visiting sites that offer potentially illegal content. Many websites install malware on the fly or offer downloads that contain malware. Use a modern browser, such as Microsoft Edge, that can help block malicious websites and prevent malicious code from running on your computer.
Stay away from pirated material. Avoid streaming or downloading movies, music, books or applications that do not come from trusted sources.
Do not use USB devices or other external devices, unless they are yours. To avoid malware and virus infections, make sure that all external devices come from a trusted source.
. (tagsToTranslate) microsoft (t) scam (t) false (t) support (t) technical (t) 63% (t) user (t) computer (t) be (t) expose (t) fraud (t) called (t) pop-up (t) phising (t) redirection (t) web



Source link