Microsfot starts the distribution of Windows 11, a version to boost productivity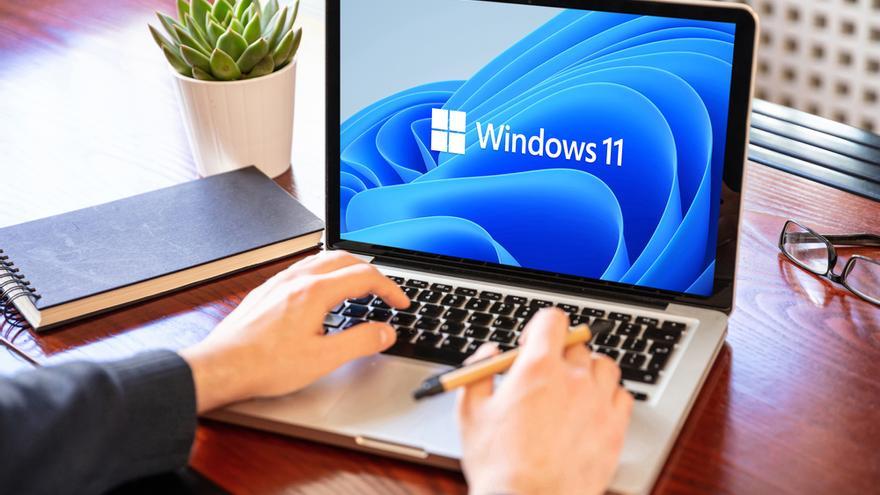 Microsoft has started this Tuesday at to distribute Windows eleven, the new version of your cloud-based operating system and designed to boost productivity, to be installed free of charge on all eligible computers in a phased process that will run until mid-2022.
Windows 11 is available for new computers, which incorporate it as standard, and from this Tuesday it can begin to be installed on computers with Windows 10 eligible for its update, in a process that will be developed in phases.
The company's plans expect to have completed the free upgrade to Windows 11 by mid-2022, thus encompassing all the computers that meet the minimum requirements to be eligible for it.
The company has already announced that in order to install the new version, a 64-bit system on chip (SoC) or processor is necessary, with a frequency of at least 1GHz or two or more cores, as well as a RAM memory of at least 4GB. and internal capacity of 64GB or more.
It also requires UEFI firmware with Secure Boot, Trusted Platform Module (version 2.0), DirectX 12 support, and a high-definition monitor, with 720-pixel resolution, exceeding a 9-inch diagonal size.
So that users can verify if their computer is compatible with Windows 11, that is, if the computer will not experience noticeable problems due to hardware, the technology company published the new version of the application 'PC Health Check' (PC Health Check).
A cloud-based operating system
Windows 11 launches a new design, with rounded shapes, especially noticeable in the corners of all the icons; with transparencies, so that it resembles looking through glass; and smooth transitions between tasks.
The next generation of Microsoft's operating system is focused on productivity and is cloud-based. It includes a redesigned start menu and a new taskbar with access to communication applications such as Teams.
Windows 11 is also designed so that always feel the same whether used on a tablet and its touchscreen or used on a computer with a keyboard. In addition, it enhances the experience with the stylus and on-screen touch keyboard.