Michelle Obama to Publish an Edition of Her Memoirs for "Young Readers"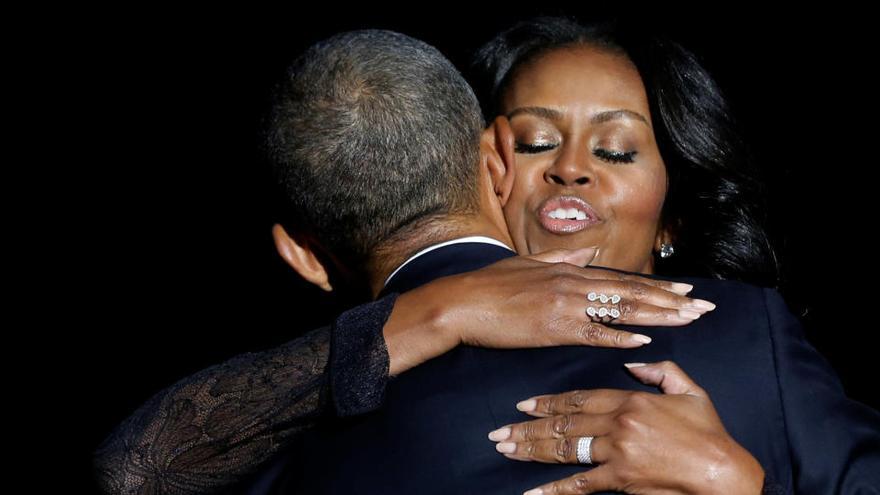 The former American First Lady Michelle Obama will post a new edition of his memoir 'Becoming', titled 'My Story' in Spanish, aimed at "young readers", according to Penguin Random House publishing house.
The new edition of the book, translated into around thirty languages ​​and which became number one in different countries, will be on sale in its English version on March 2 and in Spanish on March 23 the same month, the publisher announced in a statement, in which it explained that it will be released in Spanish under the Montena label. The publication will have as a novelty a author's introduction and color photographs.
"Growing up on the South Side of Chicago in the 1960s and '70s, my parents, Fraser and Marian Robinson, never hid anything from my brother Craig and me. They never sugarcoated difficult truths or presented reality for what it was not because they knew we would endure it, "Obama says in the introduction. The wife of the former US president Barack Obama she also promises the reader that just as her parents did not lie to her, she will tell her story "in all its messy glory."
"From the day I had a hard time asking a question in front of my kindergarten class, to my first kiss and insecurities that I felt growing up, to the chaos of a political campaign and the strange experience of shaking hands with the Queen of England. I hope that, while you read my story, you also think about yours because that is the best gift you will ever have, "he says in a fragment advanced by the publisher. Penguin Random House stresses that Michelle Obama" invites readers to realize of what nobody is perfect and that the process is what matters, since finding oneself is a constant evolution ".
In his memoir, published in 2018, Obama tried reflect your effort to be more than just the wife of a prominent politician and focuses more on the daily ups and downs of his life than on the brilliance of his time as a world celebrity in the White House, where he resided between 2009 and 2017. He dedicates the first part of the book to his childhood and adolescence in a "cramped apartment" from a poor neighborhood in Chicago, in a family descended from slaves.
Their analysis on the divisions of race and class, machismo or public education they give way to a second part focused on the beginning of his life with Barack Obama, with whom he fell in love with "a burst of desire, gratitude, satisfaction and amazement."