Michael Jung takes command in equestrian, with Spaniard Francsico Gavino in 62nd place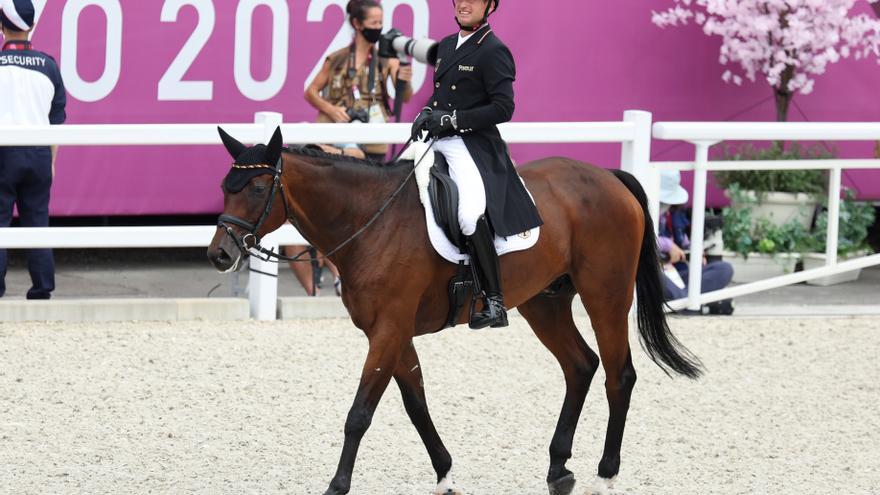 The German Michael Jung, on 'Chipmunk FRH', began the title defense Olympic in the complete equestrian contest after the completion of dressage, the first stage of the competition, in the Baji Koen Equestrian Park.
Jung, with 21.10 penalty points, beat the British Oliver Townend, which, with 'Ballaghmor Class', had finished in first place on the first day, played on Friday, with 23.60.
The german He made it clear at the first exchange that he was a great favorite to add his third consecutive Olympic gold after his brilliant victories in London 2012 and Rio de Janeiro 2016.
[Consulta el calendario de los Juegos]
Now he will have to endorse it in the next two competitions, those of cross-country and show jumping, which will have their climax on Monday with the last test starting at 1:45 pm.
Jung was more than satisfied with his combination with the 13-year-old horse. "We have had a very good association, everything has worked as I wanted. Since the 2019 European Championship I have had more time to train with him. We had a long winter to work more and we have had many more competitions this year, so everything is better, "he said.
Francisco Gavino, in position 62
The Chinese Alex Hua Tian, on 'Don Geniro', ranked third in dressage with 23.90, ahead of the German Julia Krajewski, with 'Amande de B'Neville' (25.20), and the New Zealander Tim Price, with 'Vitali' (25.60).
Francisco Gavino González, the only Spanish representative, is located with 'Source de la Faye' in 62nd place with 47.70, after the discharge of the Austrian Katrin Khoddam-Hazrati.
In team competition, Great Britain leads the overall thanks to the performance of Townend, Laura Collett and Tom McEwen, who total 78.30, better than the one accumulated by the Germans Jung, Julia Krajewski and Sandra Auffarth (80.40), who will also try to achieve the gold that resisted them five years ago .
The provisional podium is completed by New Zealand with 86.40 added by Jonelle Price, Jesse Campbell and Tim Price. Fourth is the team of Japan with 90.10 and fifth that of Sweden with 91.10. Australia, bronze in Rio and with the oldest competitor, Andrew Hoy (62 years old), is sixth with 93.40.
The cross test will take place this Sunday from 7.45 local time on the Sea Forest circuit with the participation of 61 horses.