Michael Jackson's eldest daughter starts her musical career with the song 'Let Down'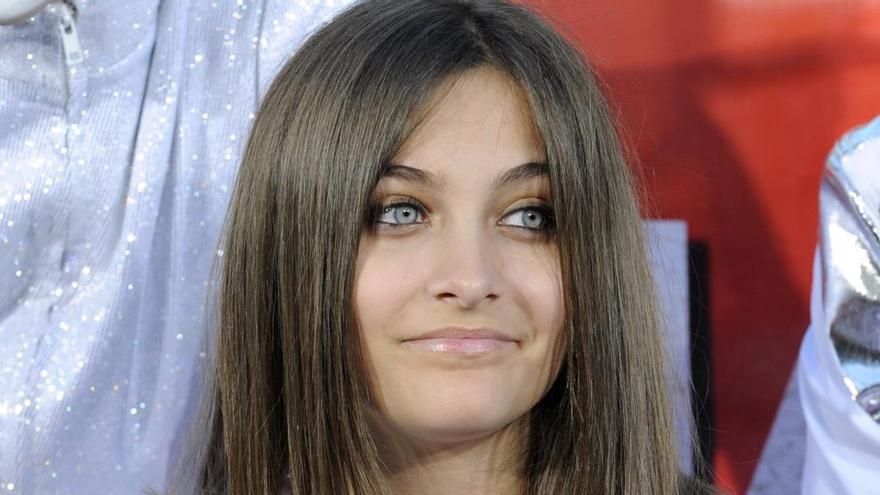 Paris Jackson, the eldest daughter of Michael Jackson, has published this Friday the topic "Let Down ", which marks the beginning of his solo musical career, at age 22, following in his father's footsteps.
With a more acoustic and alternative folk sound than its parent, the artist herself has reported that she composed her first song inspired by a personal breakup.
"I'm quite excited about this", the young artist has written on her official Twitter profile before the release of "Let Down", of which she has also released a video clip, and which is the first preview of her debut album, "Wilted", which will be published next 13 of November.
Jackson (Los Angeles, 1998) had already taken some steps in the musical field such as part of the duo The SoundFlowers with her former boyfriend, Gabriel Glenn, who is also the indirect protagonist of her first solo song.
The American had maintained a very low profile of appearances in the media, especially after the death of her father in 2009, until in February 2017 she became en cover of Rolling Stone magazine with an in-depth interview in which he revealed his interest in music.
In 2017 he debuted as actress participating in several chapters of the series "Star"and a year later he got a small role in" Gringo "(2018), a black comedy starring Charlize Theron, David Oyelowo and Joel Edgerton.
That same year, her participation as an actress in the movie independent "The Space Between", putting himself in the shoes of a singer who dreams of succeeding on stage. The film has not been released so far.