Mfulu blindly confident in playing the playoffs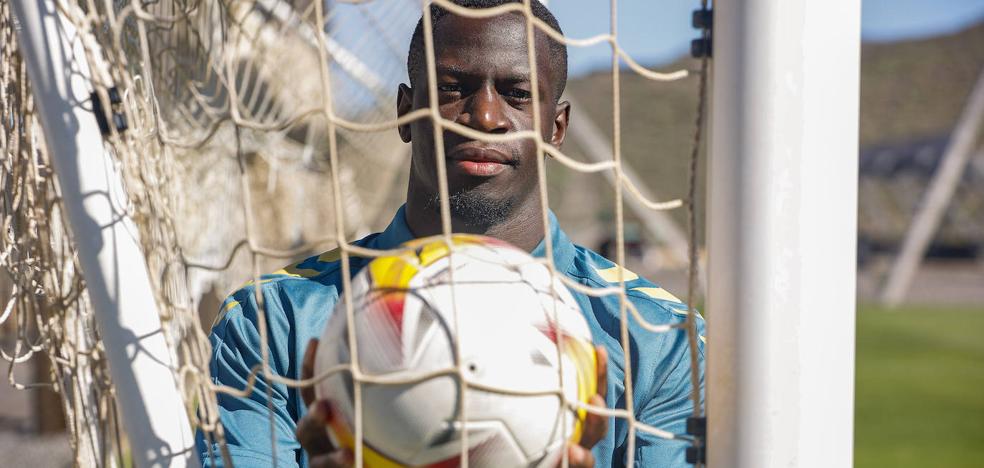 soccer
The UD Las Palmas midfielder analyzes the chances of promotion to the First Division and the good moment of the team
UD Las Palmas visits Sporting de Gijón this Sunday (7:00 p.m.) to seal their participation in the playoffs for promotion to the First Division. And, although there is still a point to add, optimism in the group is strong. Down to earth, yes, but
with high morale and ambition on all four sides. This was made clear by midfielder Nuke Mfulu in the press room.
The midfielder, vital in the engine room and after curdling a great game against the
Real Oviedo (2-1), considers it essential to maintain concentration. «
We are going to play in Gijón with the intention of winning and adding the three points. It is true that the draw is enough, but we are going to win the game, "Mfulu made clear.
«
On Saturday there was complete madness, an incredible atmosphere. From the bus to the game, it was a unique moment, which we all want to enjoy as players. It was the best atmosphere," continued the Congolese.
The Congolese knows that Las Palmas has taken advantage of his opportunity. "We still don't think about the playoffs,
there is one point to get and a game to play. At least, we will fight to add that point and we will leave everything to enter. Then, we are prepared to compete with anyone. At this time of competition there is no fear.
It would be nice to play a derby in the promotion promotion»drew on the stage that could occur.
«It looks a bit like the season with Elche, where I got into the playoffs, but in the end
it's totally different on all levels. It's not the same, at least I don't live it the same, although it looks similar », he commented on his previous promotion, with Elche, to the First Division.
The player, who arrived at UD Las Palmas last summer in the transfer market,
admits feeling special in every game thanks to your support. «I feel very good, happy with what I'm doing lately. I had a tough time in January, with bad feelings, and now I'm better.
I thank the fans for the love I receive every game. It is not something normal, for that I appreciate it to the maximum, "he said.
"I don't find the feeling of the Sporting fans strange. Their historical rival is Oviedo, but the club will want to end the season in the best way, like everyone else.
We have no doubts that Sporting will try to win the game. We will find a difficult Sporting, that's for sure », he asserted as for Sunday's rival.
"We are proud to have a captain like Jonathan Viera"

«
Nothing to add about Jonathan, we are proud to have a captain like him. He has the whole team behind him. I, who have played in the First Division, can tell you that Viera can play in any First Division team", he praised Jonathan Viera.
«
We have a lot of young people here, but they are very mature for their age. I have no problem understanding football with them, I am very proud to share it with them. They are wonderful », he commented on the homegrown players.