Mexican writer Francisco Haghenbeck dies of covid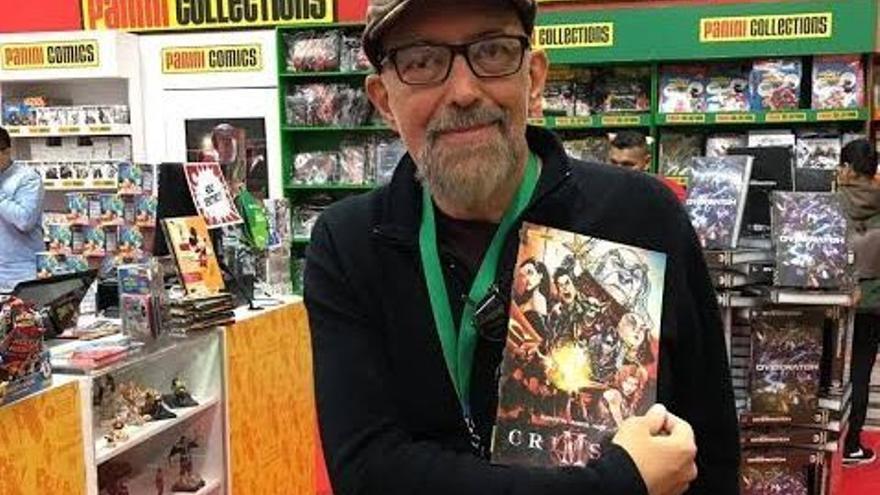 The Mexican comic writer and scriptwriter Francisco Gerardo Haghenbeck He died this Sunday at age 56 due to complications with covid-19, different cultural agencies reported.
"We regret the death of the Mexican comic writer and scriptwriter Francisco Gerardo Haghenbeck. Winner of the 2013 Nocte Award for the best foreign book with his work El diablo me obligaó (2011)," said the Secretary of Culture of Mexico City in a message in Twitter
Haghenbeck's family, who is the only Mexican who has written a version of Superman for the DC Comics company in 2002, opened a campaign on social networks last Friday to get blood donors.
"The entire Haghenbeck Correa family is very moved and grateful to all family members, friends, acquaintances and the community of Tehuacán (Puebla) in general for the quick response to our request for blood donation," wrote his wife, Lillyan Funes.
But this Sunday, the film director Sebastián del Amo, who was developing a series based on the novel Trago amargo (2006), by Haghenbeck, reported his death.
The author, who had the characteristic of signing as FG Haghenbeck, was the creator of the book "The devil forced me" (2011), in which The Netflix platform was inspired to make the Diablero series.
Haghenbeck was born in Mexico City in 1965, studied architecture at La Salle University, worked in several museums and founded the publishing house dedicated to the Mexican comic Costal de Huesos.
Between 1999 and 2001 together with Brian Augustyn and Oscar Pinto he wrote the script for Crimson, a series of fantasy and horror comics, first published by Image Comics and later as part of the DC Comics Wildstorm line.
Among his works are "Only once, shows the passion and melancholy of Agustín Lara" (2007), "The Nazi code" (2008), "Breath to death" and "The secret book of Frida Kahlo" (2009) and "For a handful of bullets" (2016) and "Sympathy for the devil" (2019), which is a continuation of "The devil forced me", among others.