Messi will win in Paris 110 million euros in his three years of contract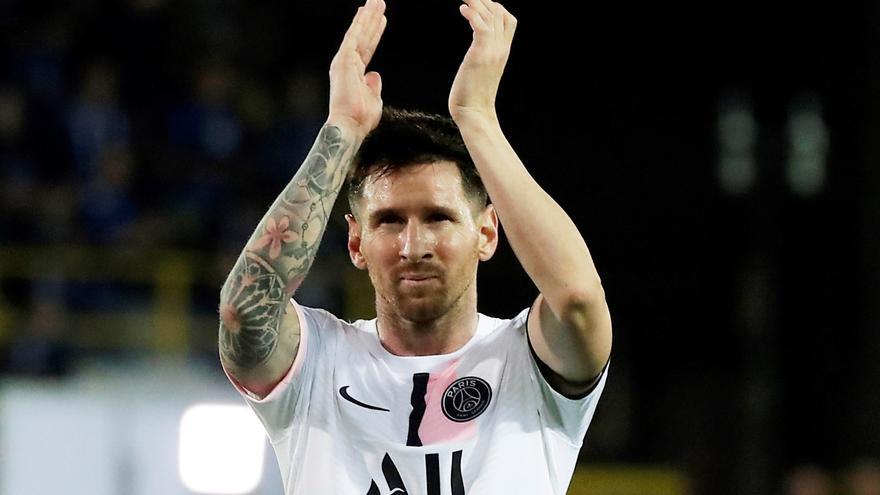 The Argentinian Lionel messi will pocket 110 million euros of salary If you complete the three-year contract, the last of which is optional, that you signed with the Paris Saint-Germain last month, as revealed this Saturday by the newspaper "L'Équipe".
The newspaper states that the former player of the Barcelona, which may debut in the Princes Park this Sunday, in a league game against Lyon, he will earn 30 million for each of the three seasons.
It is a similar salary to the one agreed with Barcelona and the one that the Brazilian charges at PSG Neymar, up to now the highest paid player of the French club.
But to that retribution, net, Messi adds a loyalty bonus of 10 million euros for each of the last two seasons, if fulfilled, so the 2022/2023 and 2023/2024 seasons would earn 40 million.
At your salary the Argentine from Rosario You can add the collective bonuses that are attributed to the squad in case of lifting trophies.
With this remuneration, Messi ranks as the highest paid player in the club, somewhat above Neymar, while the other star of the team, the French Kylian Mbappé, earn about 12 million.
The French striker, whose contract ends at the end of this season, has not wanted to renew for the moment, despite the fact that PSG has offered him a salary similar to that of Neymar, according to the press.
The Real Madrid made an offer last month to get their services valued at 160 million euros, which was rejected by the Qatari owners of the club, who do not rule out convincing him to continue in Paris.
"L'Équipe" also reveals that a small part of Messi's salary, 1 million of the 30, is paid in cryptocurrency, within a sponsorship contract that the club has signed with a company dedicated to this type of coin.
With this formula, which is applied for the first time with a player of Messi's renown, PSG has managed to revalue its sponsorship contract with that company, which added to the explosion of sale of shirts since his signing, contribute to financing the signing of the six-time winner of the Golden Ball.