Messi: "I needed to get the thorn out of me to win something with the national team"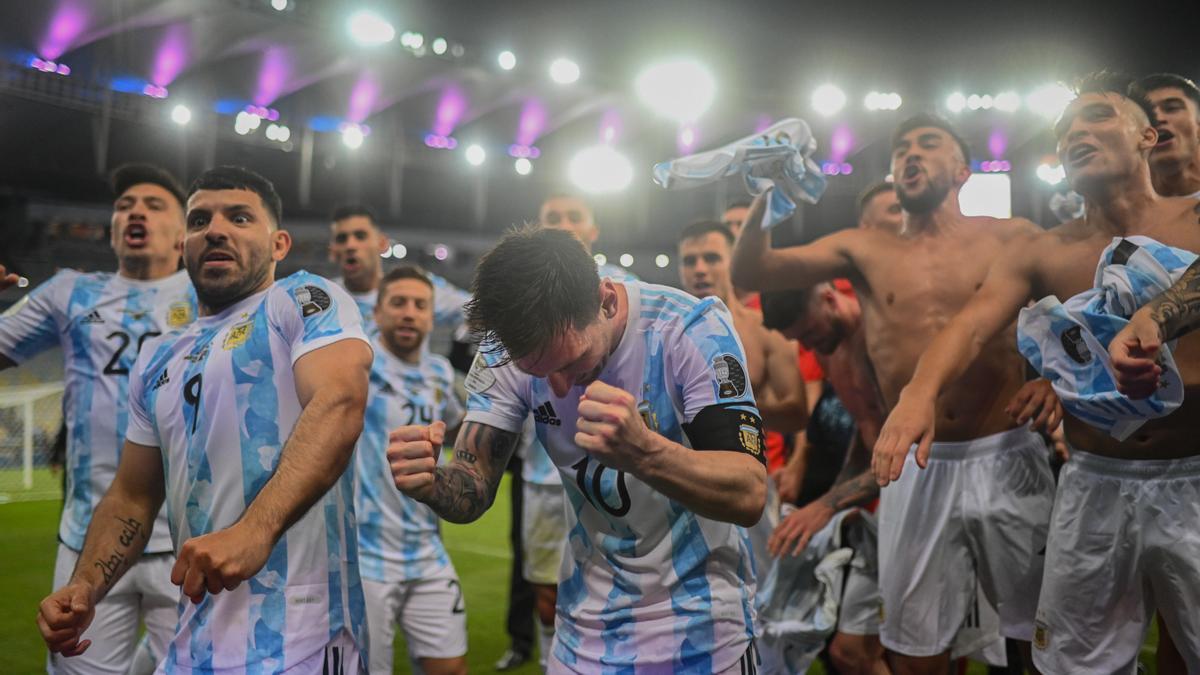 The Argentine international Leo Messi has recognized that he needed to remove "the thorn" to win a title with his team, something that he achieved this morning at beat Brazil in the Copa América final (1-0), and he has pointed out that the new "litter" of albiceleste players can give great joys in the future.
"Thank God we are champions. I needed to get the thorn out of being able to get something with the national team, he had been very close for many, many years. I knew that some moment was going to happen and I think there is no better moment than this, "he declared after winning the tournament in Maracana thanks to a goal from Ángel Di María.
The forward of the FC Barcelona he was finally able to lift a wound after falling in the final of the 2014 World Cup and the 2007, 2015 and 2016 American Cups. "It's crazy, the happiness I feel is inexplicable. I have had to leave sad, but I knew that at some point it would happen, "he said." I think we are still not aware of what we did. It is a game that will remain in history, "he added.
Finally, Messi ventured many more successes from the hand of the group formed by Lionel Scaloni. "We have to take advantage of this clean and jerk, this new litter. I told them they were going to be the future of the national team and I was not wrong. They showed it, today we are champions." concluded.