Messi: "I assume my mistakes, they were to make Barça stronger"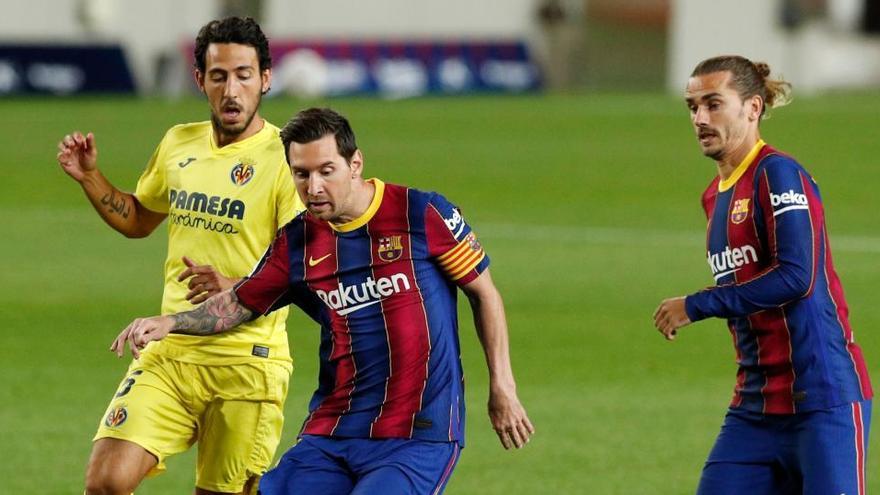 The FC captain Barcelona Leo Messi showed his regret after the busy summer and the burofax that he sent to the culé club asking for his departure and explained that he assumes his "mistakes", but that he only did it "to make Barça better and stronger".
"After so many disagreements, I would like to put a full stop. We must unite all Barça fans and assume that the best is yet to come. I assume my mistakes, that if they existed they were only to make a better and stronger FC Barcelona ", he said Messi in statements to the Sport newspaper that Europa Press collects.
The Argentine striker, who three days ago criticized the board for the departure of Luis Suárez, changed his speech and asked that all Barça fans remain united. "Adding passion and enthusiasm will be the only way to achieve the objectives, always united and rowing in the same direction," added Rosario.
In addition, Messi sent a message to all the fans of FC Barcelona. "I wanted to send a message to all the 'socis' and to all the Catalans who follow us. If at any time one of them could be bothered by something I said or did, they have no doubt that I always did it thinking about the best for the club", he sentenced.
Messi sent a burofax to the culé entity at the end of August requesting the club exit where he has developed his entire career. However, FC Barcelona denied him this exit by ensuring that his contract did not contemplate this option if it was not communicated in due time. Messi accepted and will finally continue -at least- one more campaign as a Blaugrana.