Messi and Cristiano, the last battle of two legends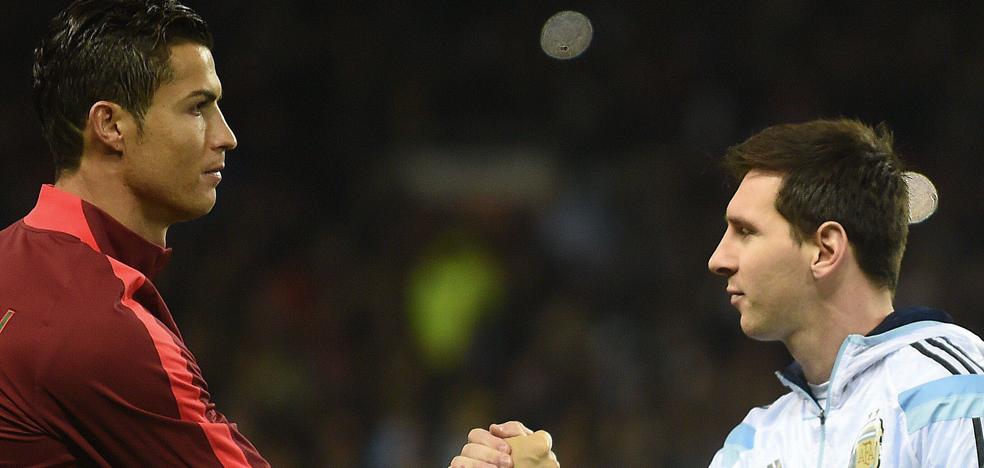 The Argentine and the Portuguese will add five World Cups to Qatar, a record with which they will equal the record of Carbajal, Matthäus, Buffon and Márquez
The era of the Messi and Cristiano Ronaldo duopoly in world football seems to be coming to an end, but the two best players of modern times refuse to give up the throne they share with their eternal rivalry. The two will be in the World Cup in Qatar and will match the record shared by the Mexican Antonio Carbajal -1950, 54, 58, 62 and 66-, the German Lothar Matthäus -1982, 86, 90, 94 and 98- with their five World Cup dates. , the Italian Gianluigi Buffon -1998, 02, 06, 10 and 14- and the Mexican Rafa Márquez -2002, 06, 10, 14 and 18-.
At 35 years old in the case of the Argentine, 37 the Portuguese, ages at which in other times it was already meritorious to remain active, the one from Rosario and the one from Madeira face what, according to biological logic, should be the last World Cup their brilliant careers. The two have followed parallel paths in the biggest tournament in the world of football, although with different sensations. Both debuted in Germany '06, a date in which Portugal equaled the best result in its history, falling in the semifinals, while Messi's Argentina ran into Germany in the quarterfinals. Four years later, in South Africa'10 and already under the tyrannical rule of the two at club level, the Albiceleste repeated the executioner in the same round while the Portuguese team led by Cristiano ran into a Spain champion in the round of 16.
For Messi Brasil'14 he could change everything, but in the final he crashed against the German team for the third time in a row. It was much worse for Cristiano Ronaldo, who did not go beyond the group stage after a draw against the United States and a win against Germany that ended up leading to his condemnation. Already in Russia'18, with Portugal as the current European champion and Argentina wrapped in a sea of ​​doubts, both teams passed the first sieve to end up eliminated by Uruguay in the case of the Portuguese and the later champion France the Argentines.
In Qatar Messi and Cristiano Ronaldo, Cristiano Ronaldo and Messi, will dream of covering the only hole in two showcases full of all the trophies there have been and will have. Argentina arrives better, rearmed by Scaloni until finally being champion of America last summer and also in Brazil, at the home of the eternal adversary. La Albiceleste has completed the always demanding South American qualifying phase with flying colors, second only behind Canarinha and without having lost a single match while awaiting the postponed match between the two giants of the American continent in Sao Paulo. Portugal has more doubts, after handing over the crown in a somewhat disappointing European Championship, in which it did not go beyond the round of 16, and having to overcome Turkey and North Macedonia in a playoff to which it was doomed after finishing behind Serbia in your qualifying group.