'Merlí' will have adaptations in France and Italy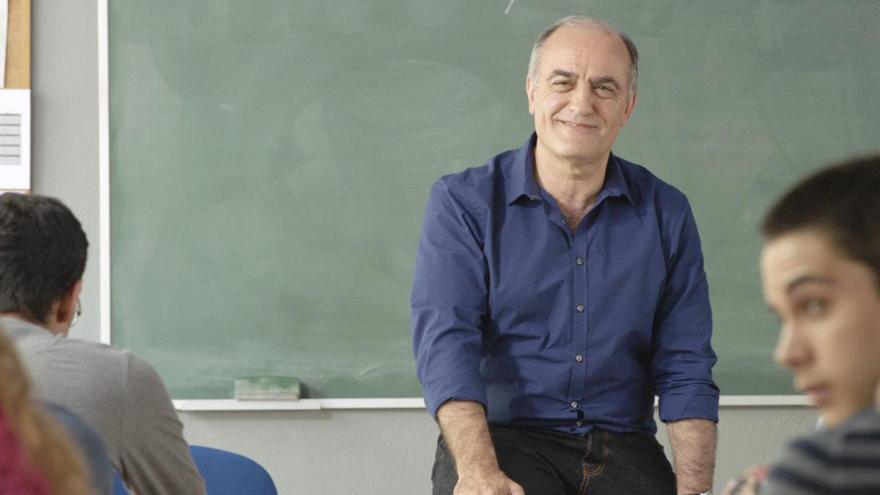 After its extensive tour and international broadcast, 'Merlí', the TV3 series produced by Veranda and created by Héctor Lozano, will have adaptations in France and Italy, the producer confirmed this Monday in a statement.
The story of the peculiar professor of philosophy Merlí Bergerón, interpreted in Spain by Francesc Orella, has traveled all over the world, being broadcast in territories such as the United States (Spanish speaking), Latin America, India or Portugal.
After reaping this great international reception, its producer Veranda and its distributor LS Distribution announced this Monday in a statement that the series will have two adaptations in Europe, specifically in France and Italy.
The production company DEMD (Madiawan Group) filming of the first season of 'La Faute à Rousseau', the title chosen for the French version, has finished, which will have eight episodes and will be broadcast on France 2 throughout 2021, the statement has confirmed.
Starring Charlie Dupont (who will play Professor Benjamin Rousseau), alongside Anny Duperey and Samira Lachhab, the series is directed by Adeline Darraux and Octave Raspail.
For its part, Italy has also started filming its own version, produced by Banijay Studios Italia for Rai 1, which will be titled 'Un professore' and will have twelve episodes, they have reported.
It will star Alessandro Gassmann in the role of philosophy professor Dante Balestra and will be directed by Alessandro D'Alatri, while the script will be written by Sandro Petraglia, Fidel Signorile, Valentina Gaddi and Sebastiano Melloni.
The series, which originally aired on Catalan television for three seasons and was later available on Netflix, revolves around the philosophy professor Merlí Bergerón, who, as if it were a new Aristotle, will choose a group of high school students in order to teach them to reflect and question things.