Merkel agrees to raise the salary of German civil servants up to 4.5% in the next two years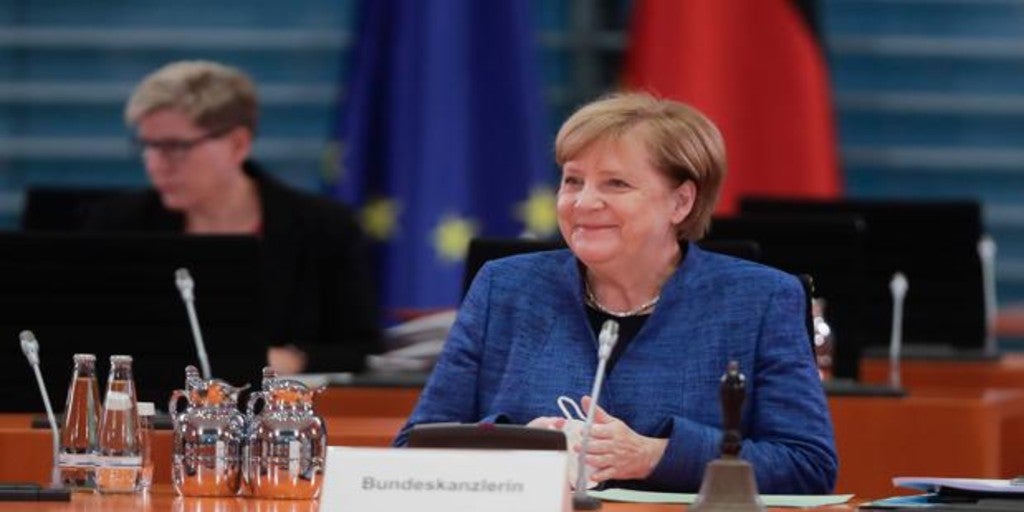 Berlin
Updated:
save

Trade unions and employers of the German public sector today reached an agreement in the negotiation of the collective agreement that contemplates salary increases of up to 4.5% for the around 2.3 million employees in the civil service.
This salary increase will apply to employees in the lowest income groups, while workers with higher salaries will receive 3.2% more, according to the agreement reached between the public sector union Ver.di and the German Federation of Public Officials (DBB) and the Union of Municipal Employers' Associations (VKA).
The salary increase will be applied in two successive stages, the first, of 1.4% and at least 50 euros for April 1, 2021 and the second, of another 1.8% from April 1, 2022, while people in training will receive 25 euros more.
In the case of caregivers, employers and unions, they reached a separate agreement that contemplates a plus of up to 120 euros per month in two stages for employees in this sector: the first, of 70 euros per month from January 1, 2021 and an additional 50 euros from January 1, 2022.
Pandemic bonuses
The bonus for employees in intensive care units will double up to 100 euros per month, while the bonus per rotating shift will rise from 105 to 155 euros per month. In care centers such as homes for the elderly, caregivers will receive a bonus of 25 euros and will be at the level of what employees receive in municipal hospitals. Doctors in health departments will receive from March 2021 a bonus of 300 euros per month.
In addition, all employees will receive this year a bonus in relation to the pandemic of the coronavirus of 600 euros for the lowest income groups, 400 for middle income, 300, for the highest, as well as between 200 and 250 euros for people in training.
A "financially acceptable" deal
The Minister of the Interior, Horst Seehofer, has verified that "from the point of view of public employers, with this collective agreement we move within the limits of what is financially acceptable. This agreement takes place at a very difficult time, with a pandemic that affects the entire country and the entire population and that "has an immense economic impact, also for the public sector," he added.
The president of the DBB union, Ultrich Silberbach, spoke of an agreement in times of coronavirus, in which it has been achieved "Everything currently possible."
In this sense, he added that «Employers have recognized the need for action in the hospital and nursing sector», While in the case of other workers in the public sector, for example in employment offices or in the administration in general, the agreement has been less beneficial.
"That's why it was so important avoid the three-year duration required by employers "for this collective agreement, which will run until December 31, 2022, he said. Public sector employees followed several warning strikes as part of the collective agreement negotiation.