Mercedes Milá's anger live on laSexta: "What child protection or what dead child?"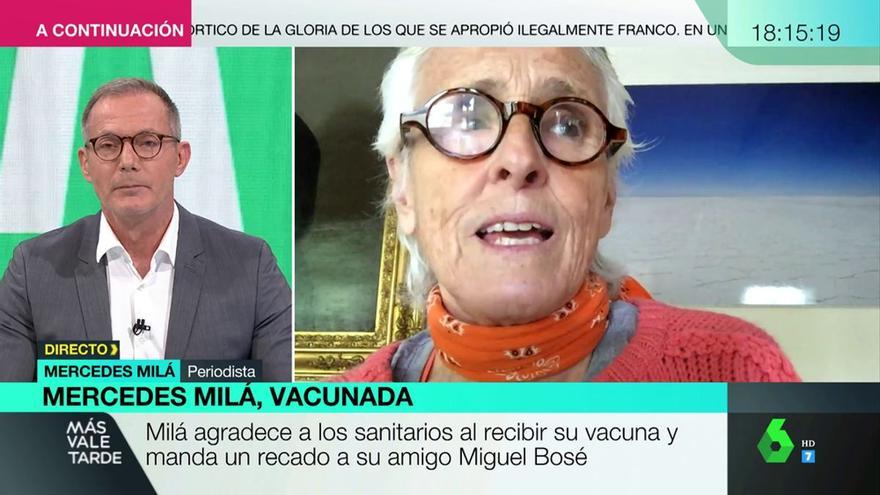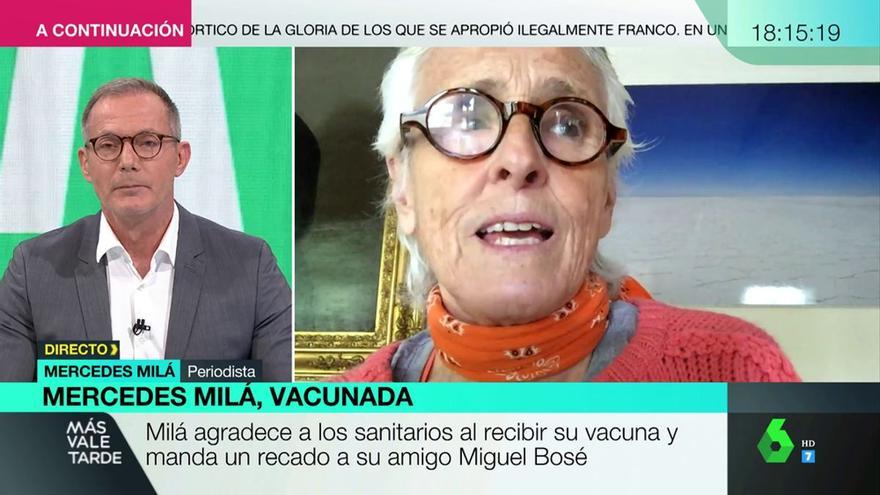 Mercedes Milá connected yesterday with 'Better later' on laSexta to talk about the interview of Jordi Évole to their friend Miguel Bosé, on which he has already spoken in his networks after receiving the vaccine. Hilario Pino asked the veteran communicator her opinion about the singer's position, although the most striking thing was the reaction that Milá had to one of the videos that the program showed.
The clip in question corresponded to a moment of the talk in which Évole recalled a talk by Bosé with her own Mercedes Mila, when he had to deny a hoax that ran about his supposed death. "There is an obsession with calling me 'junkie' and calling me 'fag', affirmed then the singer. But, when this fragment was broadcast during protected hours, the program eliminated those two words and replaced them with a beep.
Mila did not hesitate to criticize this gesture to Pino: "What I find amazing is that your network, Antena 3, beeps when Miguel Bosé says drug addict and fag. But please, Hilario, where are we? What's wrong, can't you hear those words? "The journalist complained, to which the presenter reminded her that they were in a" child protection "strip.
"But what child protection, or what dead child ?! By God …", the Catalan complained in amazement. Hilario Pino reminded him that they were not in charge of setting the rules, and Milá was not silent either: "Well, those who set them, frankly, for me make a fool of themselves … Or they have never heard a child speak, who can be another possibility. "