Mercedes Milá, pissed off at 'La Roca' by the continuous technical failures: "Am I speaking or not speaking?"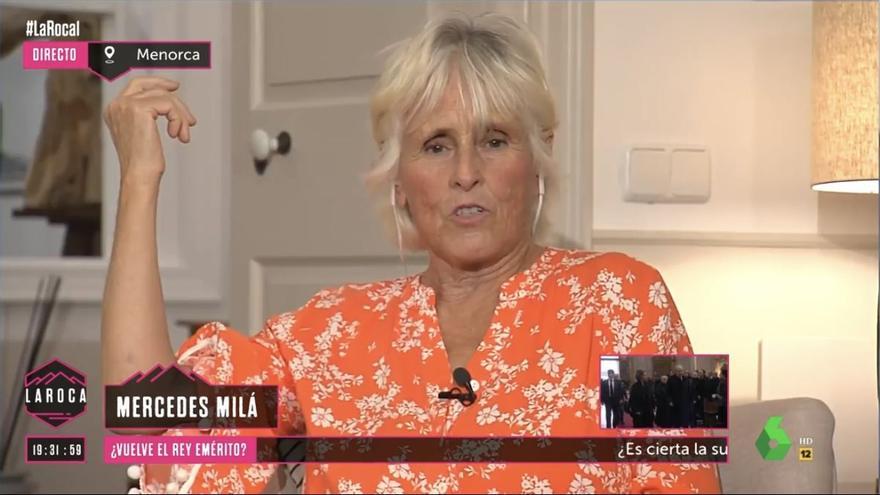 Mercedes Mila did not want to miss the premiere of 'The Rock'. The new format had the presenter on her arrival on Sunday afternoons to talk about current affairs and her new professional projects. The program team connected with her by video call to interview her live, but the continuous technical failures ended up making the guest impatient.
Nuria Roca gave way to the host of 'Milá vs Milá', who was natural and did not hesitate to criticize him: "The feeling I have had is that, it is very ugly that I say it, that you could have thrown miles and talked about the same time, time and time so happy. When I would say that we should abbreviate, go find the street and theorize less. But I can't get into anyone's field ", he blurted out.
Shortly after starting the conversation, the first technical problems interrupted Mila, who expressed her discontent and was visibly overwhelmed: "Do I speak or not speak, what do I …? I throw myself to the ground!" The 'La Roca' team tried to solve it, but they decided to connect later with the journalist.
In a new attempt to talk to the guest, things did not improve: "You leave me in silence like the tombs of Tutankhamun, I don't know if my voice is cut off and there is nothing to do or you are not interested in anything I say, because there is a silence like death. This you have to fix creature. On Antenna 3 that you are also going ahead now ", he commented in reference to the leadership of the chain of Atresmedia versus Telecinco in September.