Mercedes Milá, on her departure from Mediaset: "Blessed is the hour I left"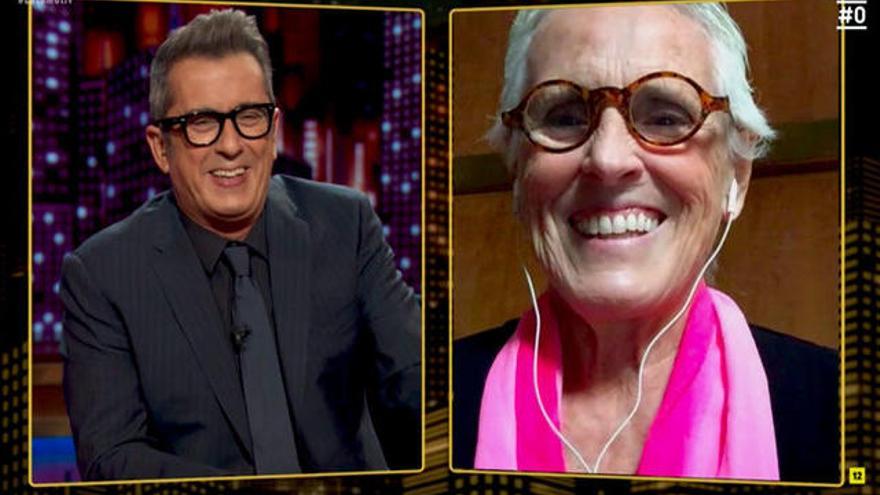 On the occasion of the premiere of the third season of 'Scott y Milá', 'Late Motiv' had Mercedes Milá as a guest star, whom he interviewed by video call because he is in Menorca due to the health crisis. The journalist spoke without mincing words about her departure from Mediaset and publicly thanked Andreu Buenafuente convince her to take the step to work at Movistar +.
"I will never thank you enough when you insisted on going to Movistar. I saw something small at that time, next to the Mediaset montage. Blessed is the hour that I left there because I'm happy and I'm learning a lot, "said Milá, who presented fifteen editions of 'Big Brother' on Telecinco.
The host of the Movistar + space wanted to know how the Catalan was doing in her program and wanted to know if she was becoming even "more hippie" by recording a program with a dog and traveling the world. "Nah, I'm older than the furniture. I'm a bit of a ballplayer but nothing more", he assured between laughs.
In relation to the crisis of coronavirus, the Catalan journalist assured that she missed the hugs: "I really miss hugging. I'm happy, because I didn't like kisses, air kissing, but I did like the cuddly hug. "
In addition, he said that he wanted to go through Madrid again but that he would have to wait for "Ayuso to clear up and stop massacring the population of Madrid. At the moment, my boss has totally forbidden me to set foot in Madrid, it doesn't hurt, because I'm still in Menorca and telecommuting, "he concluded.