Mercedes Milá defends the Government for its management of the pandemic: "I will be criticized"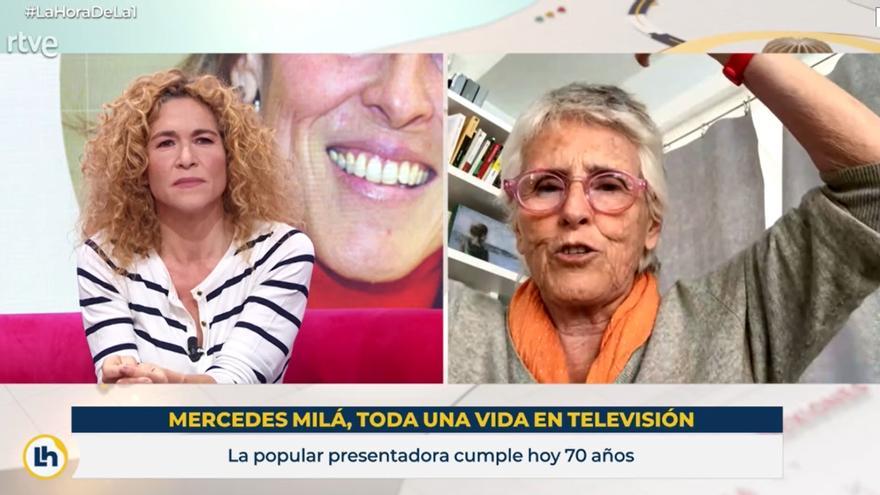 Mercedes Mila participated this Monday in 'The Hour of the 1' through a video call from Menorca to celebrate his 70th birthday. During his talk with Cristina Fernández and the rest of the collaborators, the presenter recalled her extensive career in public television, the house where she began her career and to which she is willing to return with a new project.
"I would be delighted to return to TVE to do interviews ", He acknowledged in the morning magazine before adding that "you just have to sit down to be serious." A position that he already expressed a few days ago in 'La noche D', stating that he is willing to start the conversations: "That is a matter of speaking with Spanish Television and ending my life where it began."
On the other hand, the one who was the host of 'Big Brother' also spoke about the crisis of Covid-19, a subject that you have not wanted to pay much attention to in recent months. "I have followed him in headlines. I have had him at a distance so as not to feel bad," he acknowledged during his speech.
After thanking the "professionalism and kindness" Of those who have been working "on the front line" to combat the virus, the journalist broke a spear in favor of the Pedro Sánchez government.
"The Government of Spain encountered a huge problem. Despite the defects that it may have had, they have led it splendidly well, "said the communicator, aware that her opinion could generate some controversy:" Now is when I will fall a stream of horrible criticism, which I am willing to assume " .