Mercazaragoza, the great logistics ally for the agri-food sector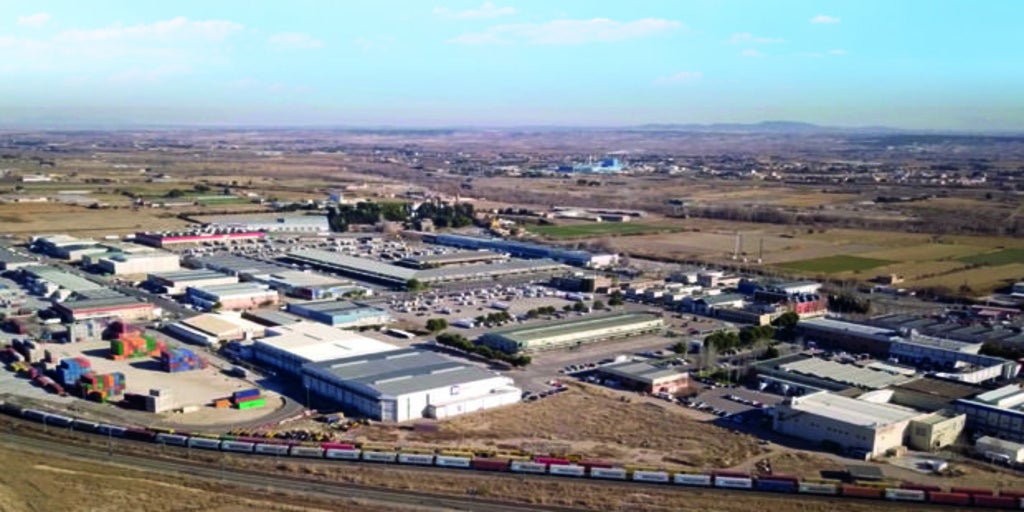 Saragossa
Updated:
Keep

Consolidated for years as one of the largest agri-food logistics platforms in southern Europe, Mercazaragoza It is currently facing a new strategic leap with which to reinforce that position and offer new land. All this in view of the growing demand from operators seeking to settle in an enclave of first national level and international projection.
The project is already in full development, with a public investment that exceeds 2 million euros to urbanize the soils that will raise the extension of Mercazaragoza to 80 hectares. They will allow to offer new spaces for operators in this great agri-food logistics hub.
"It is an exceptional opportunity and comes at a particularly favorable time for companies that must take strategic positions in the future", they indicate from Mercazaragoza. "The pandemic has led us to a much more digital world and, for companies, the correct choice of a logistics partner has become vital." And they remarked: "For any company that needs to strengthen and expand both its exports and imports, or for which logistics is a fundamental part of the success of its business, Mercazaragoza is now a great alternative in its business project.
Great economic area
On the website www.mercazaragozaempresas.com interested companies will find information on the spaces available for rent, adaptable to the specific needs of each company.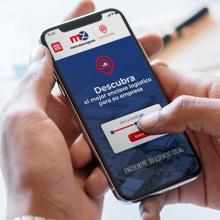 Currently 120 companies already operate in Mercazaragoza. Its current 70 hectares of logistics-commercial space have been consolidated as a strategic enclave within its sector, to which 10 more hectares will be added with the expansion that is already underway.
This expansion will enhance the operational capacity of this platform, which reaches a market of 12 million potential users within its radius of influence. And it is that, among the greatest strengths that Mercazaragoza has, is its geostrategic location: just 5 kilometers from the center of the city of Zaragoza, and with an area of ​​influence -starting with the neighboring communities of Navarra and La Rioja- covering the entire Northern third of the peninsula, where 60% of the Spanish population and 80% of the national GDP are concentrated.
TMZ: the inner harbor
Whoever settles in Mercazaragoza benefits from another of its most valuable assets: the Zaragoza Maritime Terminal, which is also going to be strengthened by the expansion project that is already underway. 6 million euros will be invested in the expansion of its railway infrastructures.
"The Terminal is an inland port, an inland 'hub' connected to all ports, which acts as an important catalyst for international trade," said Mercazaragoza. The high performance of the Terminal in rail transport and road connections increase the capacities of this commercial logistics focus, in which care for environmental sustainability also weighs. These are the qualities that have raised it to the leading position in the national ranking of inland modal terminals, both in volume of activity and in container capacity.
High performance
Mercazaragoza is a platform that works 24 hours a day. A perfectly assembled microcosm of infrastructures and systems, which allow the activity to not stop at any time. Something essential when it comes to the main supply markets and wholesale markets: fruits and vegetables, fish and seafood, and meats – which includes its own slaughterhouse, with lines for sheep, cattle, pigs and horses. In all these areas, immediacy in distribution, commercialization, transformation and logistics are essential.
In a booming sector such as agri-food, in Mercazaragoza, companies can enjoy spaces with controlled temperature, operated under the highest standards of quality and sustainability. In addition, the platform has all kinds of facilities, such as truck weighing, parking or laundry. Within the complex itself there are restaurants and financial institutions. Access is controlled at all times and the security service is permanently maintained.
A strategic location and a consolidated network of infrastructures and services make Mercazaragoza the ideal ecosystem for all those companies that want to grow and seek an environment conducive to their development.