Mercadona's profit falls 6% despite record sales due to higher costs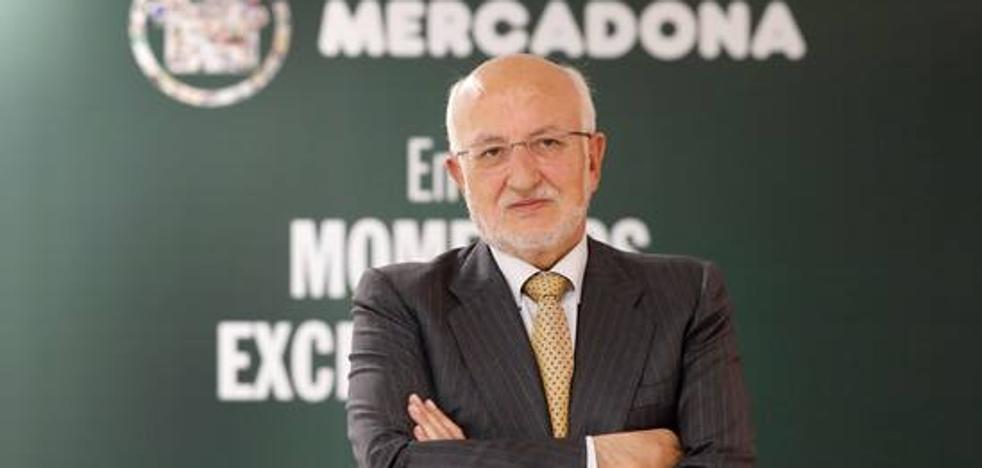 Its president, Juan Roig, assures that "there will be no shortage problems" due to the war in Ukraine because the Spanish agri-food chain "is very strong"
The war in Ukraine is changing absolutely everything. And it has also modified the traditional press conference that the president of Mercadona, Juan Roig, holds every year in Valencia -and the only one he offers-, to report on the results of the main Spanish supermarket chain. Thus, on Tuesday, Roig broke the usual order that he maintains in these meetings and did not begin by talking about the five components (customers, workers, suppliers, society and capital) and reporting the numbers he obtained last year, but instead fully entered into One of the great concerns that there is today: if there may be a problem of shortages as a result of the Russian invasion, although to deny the greatest.
"I want to guarantee that the Spanish and Portuguese agri-food chain is very strong and there are not going to be shortage problems," assured the Valencian director, who asked for reassurance: "There is no problem, we cannot get nervous." In this sense, Roig did admit that there may be occasional problems of lack of certain products, but that they will last two or three days at most, as happened in the panemia with toilet paper and now with oil or flour. "But it's hoarding. We have more than enough merchandise », he stressed.
What neither the war nor the pandemic has managed to change has been Mercadona's particular battle in beating its own records year after year. Because her reign is such that she can only compete against herself. And she has done it for another year, although in this case she has not managed to exceed the objectives that she had set for the year 2021, due to the strong rise in prices that has been registered as a result of the rise in energy and many raw Materials. The Valencian company invoiced a total of 27,819 million euros in 2021, 3.3% more than the previous year, but somewhat less than what they intended: to reach 27,850 million. Despite this increase in sales, the profit fell by 6% to 680 million due to higher costs that have not fully affected prices.
Because Roig admitted that Mercadona did raise prices by an average of 2% last year in order to cushion the rise in costs, but in any case below the rise in the general index (+5%), which has caused a reduction in half a point of its margin, which represents a value of 100 million. And it could have been more if the company had not managed to control the rise in the price of electricity thanks to the annual contract they enjoy, but, on the other hand, the rise in fuels has had a full impact on their accounts and has meant an extra cost 65 million, according to Roig, who also pointed out that oil has risen 65%; sugar, 37%: cereals, 34%...
Despite these difficult times, the chain has created 1,000 new jobs this year and the total workforce now amounts to 96,000 employees, of which 2,500 are in Portugal, the country that it began to conquer in 2016 and, for the moment, the only to which it has expanded. It is already the company that creates the most employment in Spain, above El Corte Inglés.
The investment in 2021 has been 1,200 million, 300 million less than a year ago, of which 920 million were allocated to renovating the stores and another 100 million for digital transformation.