Mercadona shareholders share 384 million benefits with the workforce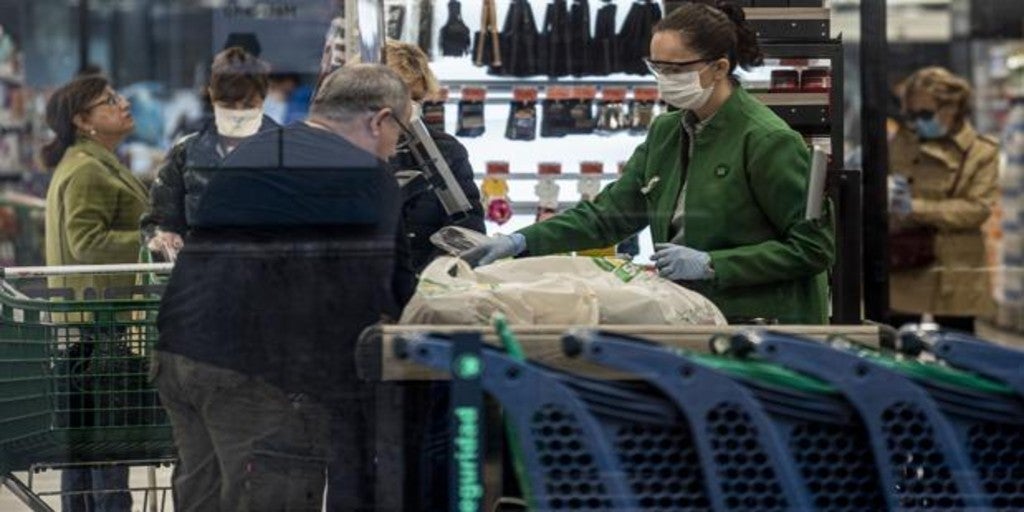 Madrid
Updated:
save

Mercadona shareholders have shared with the 90,000 people who make up its staff more than 384 million euros, between March and April 2020, from the profits of this company from physical supermarkets and online sales, according to company sources consulted by Efeagro.
The shareholding of the leading company in the sector in Spain in market share, with 25%, is made up of Juan Roig and Hortensia Herrero, with 80% of the company's titles; Fernando Roig, 9%; the Gómez family, 7%, and the treasury stock, with 4%.
This distribution of benefits among workers, the only one of its kind that according to Mercadona has been produced in the world for 19 years and continuously, has been carried out at a very special time for the company due to the crisis caused by the pandemic of the Covid-19, which has forced him to make unforeseen expenses of 100 million euros.
For this exceptional reason, Mercadona reduced its profits by 95% in March compared to the same month the previous year, despite increasing sales by 14%, since its costs skyrocketed due to the adoption of security measures for clients and employees, to whose implementation had to make urgent acquisitions and complex logistical operations that included even the use of private planes. Likewise, its staff was reinforced with 600 additional employees.
The amount shared by shareholders with workers includes a premium for objectives (340 million euros from the 2019 benefits) and another in recognition of the commitment to the extraordinary effort that the staff is making during the health crisis that Spain is suffering (44 million, charged to the profits of the financial year 2020).
The 384 million euros distributed among the staff represent more than 30% of the total profit generated by the company in 2019, which amounts to 1,245 million euros, of which 493 million (40%) reinvested in the company, 282 were entered to the State in taxes and 130 (10%) were distributed among the shareholders according to their shareholding, according to this exclusive information obtained by Efeagro.
The decision of the company's shareholders to share the profit generated with the workforce was implemented in March 2001 and since then Mercadona has distributed more than 3,700 million euros and has continued to promote shared growth with its workers.