Mendizábal, annoyed with Maroto for his reaction to a question: "There is a minimum of respect that is basic"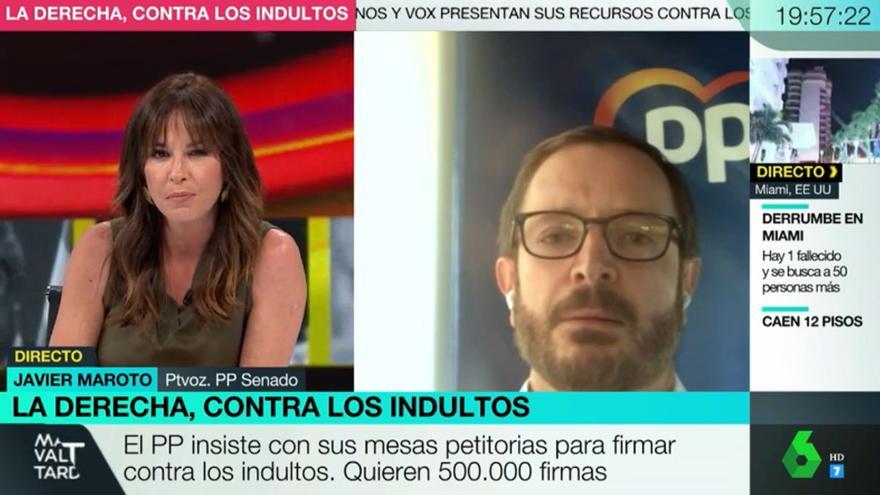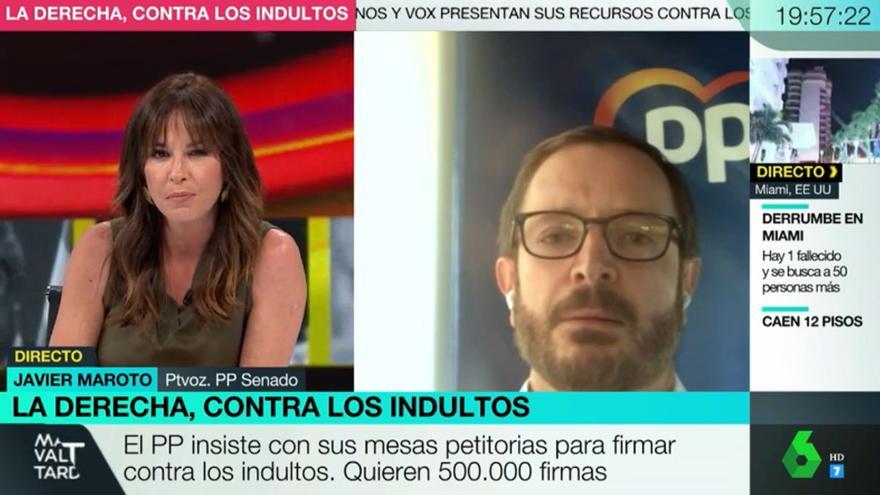 Mamen Mendizábal, which next week will say goodbye to viewers of 'Better late' to undertake new projects in Atresmedia, he interviewed the PP spokesman in the Senate on Thursday, Javier Maroto. The conversation between the two became increasingly tense due to the collection of signatures that the popular ones are carrying out to request the resignation of the president Pedro Sanchez. The journalist, who wanted to know "why they are collecting signatures if they can make a motion of censure," also raised the following: "If you want him to resign or leave power, put the parliamentary mechanisms in motion".
"The elections will be the best mechanism to remove Sánchez from the Moncloa," Maroto responded, stating that they are collecting signatures "so that citizens can freely express their rejection of pardons." In addition, he assured that socialist voters have approached those tables: "Some people They have told me that they usually vote for the PSOEBut they want to sign against the pardons because what Sánchez has done cannot be done in his country. "
"There are many people who come who are from the PP, and others who are not. They are fed up with Sánchez after having lied in the electoral campaign," added the popular politician to the presenter, who did not hide his surprise at what had ended to listen: "You always tell me that many socialists approach the members of the PP, it is very significant to me".
Mendizábal asked him if PP voters also come to know "If the payment for the support of Vox de Madrid is that Isabel Díaz Ayuso has to review the LGTBI Law". Maroto wanted to throw balls out and, for this, he assured that this issue has become "old": "This debate and these questions were asked of myself in the PP pact with Andalusia.
The politician's reaction annoyed the journalist, who justified her question and insisted on it. "Look, Mr. Maroto. Here is a minimum of respect that is basic"He replied before adding: "It is not old, it is current and pertinent. My question to you, as a member of the PP, is absolutely pertinent."
The tension in the environment increased and Maroto threw a dart at the presenter: "What is old is not letting the guest respond. Shall I explain it to him or not? As you wish". "Please, Mr. Maroto ... Whatever you want," she pointed out with resignation. "I myself was in the negotiation of the investiture pact of Juanma Moreno in Andalusia. There it was also said that Vox was going to take away the rights of homosexuals and did not take anything away," the guest concluded.