Melani Olivares speaks openly about her bisexuality in 'Saturday Deluxe'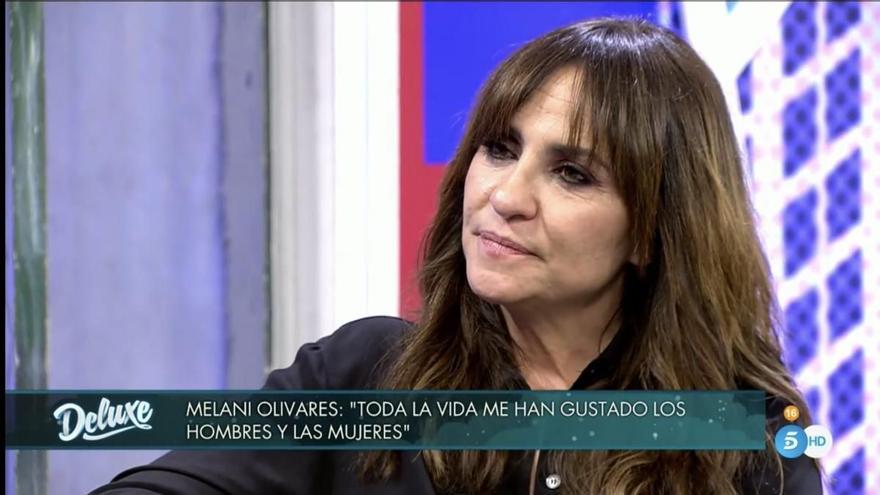 Melani Olivares has surprised everyone with her statements in 'Saturday Deluxe'. For the first time, he has opened up on the channel to talk about his bisexuality in his interview with Jorge Javier Vázquez.
His first words have already surprised the presenter: "In my house there are no genres." A few first words that have come to nothing when he confessed that he has been sleeping with women "since he was 30 years old."
Vázquez wanted to know why he was saying it at the time and he hadn't told it before. "Because you just asked me, I had never been asked in an interview "Melani replied. Seeing the naturalness with which the actress treated him, Jorge asked him if he was getting too old with those questions, receiving a resounding "no" from the interviewee. In addition, she wanted to highlight that it was the pandemic that had pushed her to talk about this issue.
"I have realized that I don't have to keep 50% if I can have 100%" commented the actress, who has revealed that right now she has a boyfriend and girlfriend: "Now I'm in polyamory."
Finally, the host of 'Saturday Deluxe' has asked if he was in a couple of three, to which the actress has clarified that "No, I'm picardiendo ". Finally, he has admitted that his relationships "have never lasted more than two or three years."