Meinrad Spenger: "MásMóvil is in a good position to get out of the crisis because it has led growth" | Companies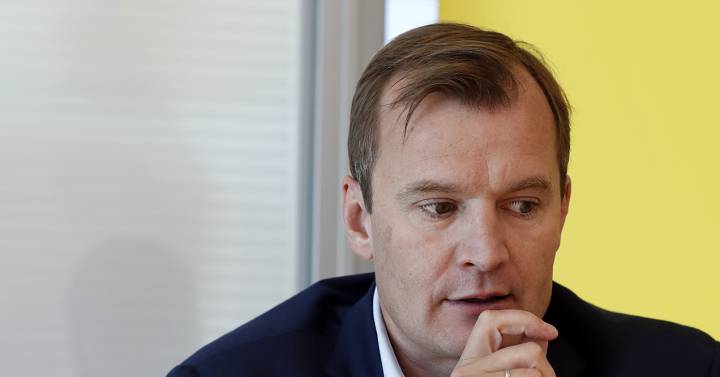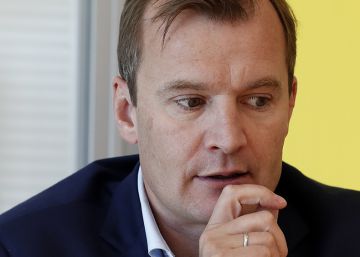 Meinrad Spenger is the oldest CEO of the telecommunications sector in Spain. For more than a decade, he has been in charge of MásMóvil, which has rocked the market in the last four years, with growth that has led the group to exceed nine million lines, between mobile and fiber. The company, and the entire sector, is facing a period of change due to the crisis caused by the Covid-19 coronavirus.
How is this crisis scenario going to affect the telephones?
The crisis has demonstrated the strategic importance of the sector because the operators provide an essential service. We are tractors of the Spanish economy and society, and we have lived up to the circumstances at a very difficult time. We are a reference in Europe. One of the challenges is to improve connectivity in the most remote areas, because it is essential that all of Spain have access to the best networks. All operators must work together to improve the situation, and be prepared for future crises. We are happy because the customers of MásMóvil have been the most satisfied. According to several independent reports, our networks have been the best performers in these weeks. And all thanks to the team. We have been able to operate with 1,000 employees working from home, and all call center working remotely.
With ADSL it would not have been possible?
Fiber has played a fundamental role. When others were still talking about life being mobile, we were driving convergence. Furthermore, we have played a very important role in investing in rural areas.
In the previous crisis, the low cost was the winner. Can this situation be repeated now?
You have to reflect a little. MásMóvil is the company that has grown the most in recent years, because it has the most satisfied customers. That is why we have been able to grow without much investment in marketing, a quarter of that of any other operator. In the new scenario, we believe that the operator that can offer the best experience to its customers, with quality service, a reasonable and clear price, without small print, will win. That is why in MásMóvil we have the motto "Less nonsense, more savings". You have to forget about non-essential things and offer the product well. We have led growth in the last four years, and we believe we have a multi-brand positioning that helps us. We are leaders in each market segment, and it places us in a very good position to overcome the crisis. We offer each client what they need.
How do you see the way out of the crisis? The economic forecasts in Spain are very bad.
In terms of consumption, we will have a challenge, but it will be less serious for the telecos. There is a risk of increased defaults and there will be people who cannot take on the same bills as before. MásMóvil will help with payment plans and generosity. In any case, broadband and mobile connectivity services will continue to grow. People are clear that without internet at home you cannot be.
Can other companies that offer content be more complicated?
We have always had the strategy of letting clients choose. We have not forced them to have to hire anything. We do not compel anyone to contract content that they cannot consume later, are not interested in or do not have time for. At Yoigo we have a service with access to content from Netflix, Sky, Rakuten or Amazon, and customers can buy what they want and cancel when they consider it. It is the advantage of our flexible model.
In the previous months there was talk of the threat from Euskaltel, how do you see this eruption now?
We depend on ourselves, more than what others can do. If we continue to provide quality service, and meet the needs of customers, we will continue to grow. At MásMóvil we are prepared to compete, we have something that is difficult to copy, which is the high rate of customer satisfaction, it takes years and it is something we are leading.
The telecos have shown the strength of the networks, after heavy investment. Does the sector deserve more favorable regulation?
As we have said, it is necessary to highlight not only the behavior of the networks of the operators but also their social responsibility. Special support would be desirable to extend the fiber to all towns. And facilitate the launch of 5G more efficiently, with reasonable taxation. Everyone is clear that connectivity is an essential service, not as much as eating, but almost. We have to give access to everyone, and those who do not have the risk of being left behind, and that society cannot consent to. It is almost a human right.
Do you think that Europe should favor consolidation?
These things must be viewed objectively. In Spain there are many actors, who operate at a national level and with a relevant size. A greater concentration makes a lot of sense in terms of efficiency, avoiding, for example, the duplication of investments and with a view to the rapid implementation of new technologies, such as the 5G network deployment processes. For 5G to be a reality, it needs concrete support for the sector, which has shown that it is a driver for the Spanish economy and society.
Regarding MásMóvil, are the 2020 forecasts maintained? Will they be reviewed?
MásMóvil is very lucky because it has a lot of liquidity to manage this crisis. We have decided not to make ERTEs or salary reductions. Now we must be generous and supportive. The first quarter was satisfactory, despite the difficulties, and we did not expect a priori a significant impact on our annual accounts. That said, it is still too early to know the impact, because it will depend on the duration of the crisis. In mid-May, when we present the accounts for the first quarter, we hope to have a little more visibility, but I am still optimistic.
In February they announced the purchase of Lyca. At what point is it?
We have notified the operation to the CNMC, and it is awaiting its analysis on it. The process may be delayed somewhat due to the current situation, which is perfectly understandable, but I think that once the confinement is over, it can be resolved within a month or two. I think you shouldn't have any competition problem, but I don't want to get ahead of the CNMC's analysis.
How is the project to create an operator going in the Basque Country?
We have always said that the northern Spanish market still has many opportunities, because our penetration there is lower, and because we now have fiber on all sides. Fiber can guarantee better returns than cable, and we believe there is an opportunity to grow there. We are analyzing the situation with leading institutions and partners in the Basque Country. We are already with our brands, and the intention is to launch a more personalized and specific service to approach local users.
In recent days there has been talk of the entry into the capital of large investment groups. Is that so? How would it be considered?
At the moment, we are proud that in MásMóvil we already have in capital some of the most important investment funds in the world. Our job is to be in contact with investors who are not in our shareholders to explain the project and convince them of MásMóvil is a value with great potential. Given our track record in recent years, we tend to meet with great investor interest. We talk to all kinds of investors, as is normal in a listed company.
From what it says, the investor who wants to enter, will have to do it in the market or can there be a capital increase?
MásMóvil does not foresee any capital increase. Our main shareholders have increased their participation significantly. In the last year, they've bought shares, and I'm not sure anyone wants to go out. And less in this situation. Whoever wants to enter can do so through the market. Being a listed company, a block can also come out and if the price is interesting, shareholders can study it. It is my turn to work so that the company goes well on a commercial and operational level, the rest is up to the shareholders.
Anyway, MásMóvil lives on a roller coaster in Bolsa. Has the punishment been excessive?
I agree. The falls caused by the panic have affected all of them markets, but once that crazy panic ended, there has been a recovery in the stock, which reflects that there is confidence in our business model. Since January, MásMóvil has yielded less than 20%, compared to 30% of the Ibex, and has performed better than most operators. In any case, the listing does not reflect the true potential of the company. Our business model is profitable and sustainable, which is why the company has just approved a share buyback program. Over the past year, executives, including myself, have purchased shares on several occasions. Now, we have pledged to reinvest in company securities 50% of the profits received by the 10 largest beneficiaries of the compensation plan that expires at the end of the year, as proof of the commitment to the business.
How is the progress in Portugal?
In Portugal we are very happy with the evolution of Nowo, who has also shown very positive behavior in this crisis. It is an interesting market, and we are aligned with the strategy for the government and regulator sector to work on improving the customer experience. We have received the interest of several investors to participate in the project and provide additional funds. Thus, MásMóvil will avoid compromising additional capex. The company will work on fiber and mobile network extension and participate in spectrum auctions. We will bring our best practices and operational experience, and together with new investors, the project is a very interesting combination. All roads are open, and before summer we will be able to make official announcements about it.
"We are not making recruitment offers
Controversy. Regarding the controversy over portability during the state of alarm, Spenger defends that MásMóvil has played and will continue to play fair without any doubts. "We are acting exquisitely from a commercial and regulatory point of view, and in a socially responsible way. We are doing better than others. We care about the health of citizens, and we are not making aggressive promotions or campaigns or calls with recruitment offers. "
5G auction. Spenger believes that the decision to postpone the 700 MHz auction was successful, and indicates that Spain is in an advantageous situation, because part of the 5G spectrum has already been allocated, in the 3.5 GHz band. "We have twice the capacity than any other operator ", says Spenger, adding that the auction is not urgent for MásMóvil. "The hypothesis that is handled in the sector is that the auction will be at the end of the year or early 2021."