Megalopolis, technology for cities without limits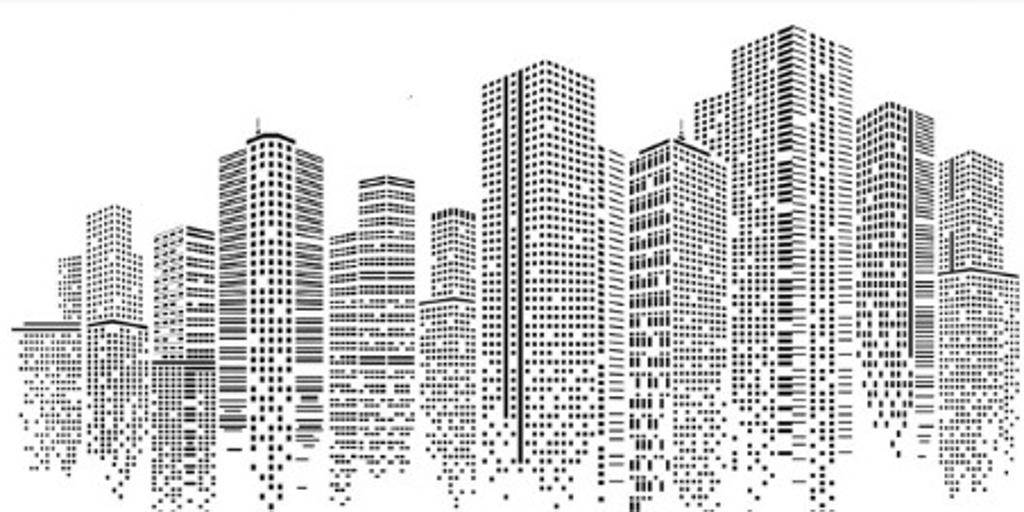 Alexia Columba Jerez
Updated: 04/11/2022 01:17h
Save
Related news
Talking about megacities means facing cities that suffer from gigantism and continue to expand their ambitions as the population and life expectancy increase. And in this race it is imperative to find innovative solutions to problems that have as a common factor the density of a population that sees cities as a land of opportunity, but whose margins overflow, while waste accumulates, energy consumption increases. and sustainability awaits.
Megacities are considered to be urban concentrations with more than ten million inhabitants, unequal phenomena in which 'smart cities' are combined with 'slums' or 'villas miseria', magnets for technology and pollution, respectively. Two sides of the same coin that force us to rethink urban planning to provide answers to a megatrend that does not seem to find a ceiling.
megacities in the world
With more than 10 million inhabitants. July 2018 data
The UN considers cities with their metropolitan and urban areas, except in some cases such as Jakarta or Seoul.
megacities
in the world
With more than 10 million inhabitants
July 2018 data
The UN considers cities with their metropolitan and urban areas, except in some cases such as Jakarta or Seoul.
55% of the people in the world (4,300 million) live in cities, according to the United Nations, and its forecast is that this percentage will increase to 68% in 2050. In 2018, there were 33 metropolitan areas in the world, totaling at least 10 millions of people. It now represents no less than 13% of the world's urban population. In 1990 there were only 10 of these 'megacities', amounting to 7%. And where a vertiginous development of these megalopolises is being registered is in Africa and Asia (in many cases in developing countries, with special difficulty in achieving balanced approaches). These urban giants bring with them an enormous demand for services and challenges of all kinds (difficulties in mobility, environmental impact, public management, the chronification of substandard housing areas...).
For Jordi Serra del Pino, prospectivist and deputy director of the
Center for Postnormal Policy & Futures Studies, "what is undeniable is that there are going to be more of us and we must investigate so that the growth of cities generates structures that maintain the dignity of individuals. The 'smart cities' have taken center stage, but you can go further. You have to be eclectic in the proposals». And get the institutional bets decided.
connected ideas
from the project `Cities of the future´ of Fundación Telefónica clarify that "many of the reforms that affect cities are related to governance, regulation, institutional capacity, as well as citizen participation to guarantee a bottom-up transformation." Especially when the challenges are the polarization of economic growth and inequality, the increase in CO2 emissions, the decrease in public budgets in times of crisis like the current one, and efficient mobility.
Cándido Pérez, partner responsible for Infrastructures, Transport, Government and Health of
KPMG in Spain points out that «talking about the functioning of a city means talking about an entire business ecosystem, and also business schools and universities, since they are concentrating specialized knowledge with high added value. This also implies the facilitators and levers of open data, a cybersecurity environment, and a structure that allows collaboration between the public-private sector» .
That is why Sergio Hernández, delegate of
Siemens Smart Infrastructure for Catalonia and KAM of the city of Barcelona, ​​affirm that «integrating technological solutions related to 5G or sensorization is not so much a technological problem as an administrative problem. Cities are still seen as market niches that do not communicate with each other, instead of having a more transversal vision that meets the needs of citizens.
The Monster Building is a group of five connected buildings in Hong Kong
Some pressing demands that have to do with what was revealed by a study published in 'Frontiers in Sustainable Cities', which revealed that the 50 most populous cities in the world together emit 2,600 megatons of CO2 per year, more than half of the global total . The impact of Covid could mark a change in trend. Leticia Izquierdo, researcher at the
MIT Media Lab in the City Science group, details that the coronavirus has transformed the way we live or work, which has meant renaming spaces and valuing having services more at hand. All this has accelerated the need to find local solutions. "With 'smart cities' you quickly think of data to know how people move, but in other megacities that data does not exist and it means working with these communities in a more local and personal way," says Izquierdo.
For Serra del Pino, the cost-benefit ratio for well-being is fundamental, so that the solutions go through approaches such as the development of intelligent public transport, the use of eco-efficient technologies, the installation of green roofs to store rainwater...Other The way forward is to promote city agriculture, applying the principles of permaculture. And also vertical farming, indicates this expert.
There are many specific actions that are already on the table, «There are urban archipelagos that are connected cities, but not as an urban continuum, but mixed with green and cultivated areas, or even natural areas. There are also megacities that are sinking, and the development of artificial islands is an alternative for them. Singapore, for example, has become a consumer of sand because it is trying to grow its territory, and they have been grabbing sand from beaches all over Southeast Asia in a voracious way. This is how they are gaining ground," explains Serra del Pino.
Singapore, the country where technological innovation is effervescent - safdiearchitects.com
Space is limited and the population continues to grow. An equation that requires planning vertically, as in the case of Hong Kong. It is a way to prevent cities from becoming predators of territory, indicates Serra del Pino. In cases where land cannot be reclaimed from the sea, large interconnected vertical skyscrapers are being planned, which will produce their own energy. In fact, a study by Columbia University reveals that by 2050 some 41,000 skyscrapers will be built. Serra del Pino goes further and even speaks of submerged cities (with materials that prevent water from entering, but not oxygen) and cities in orbit.
But the future of large cities also depends on new materials. In London and Washington, the British startup Pavegen is already testing ground panels that generate energy from the passage of people. And in Barcelona experiments have been carried out testing the use of cellulose mixed with other materials to obtain a new material as hard as steel that captures carbon from overpopulated cities. And in the case of the MIT Media Lab there is talk of biological sensors.
Urban planning dream and nightmareNeom is a personal project of the crown prince of Saudi Arabia and costs 500,000 million dollars - thegreatmiddleeast
A futuristic project is Neom, in Saudi Arabia, which has two aspects. On the one hand, they conceive Oxagon, a floating industrial city, conceived as an innovation hub, for which they work with new materials and AI. And the city itself will be called The Line, a 170 km straight. long. «A city without streets, because the visible part will be like an urban continuum. And communications will go below, "explains Serra del Pino. They will apply principles of isochrony whereby all essential services are within walking distance. At the other extreme, as a model to avoid. There is the example of a nightmarish megacity demolished in the nineties, the city of Kowloon (China), called 'City of Darkness'. A suffocating city with more than 1.25 million inhabitants per km2. It came to have 50,000 inhabitants, all of them concentrated in 2.6 hectares.
Kowloon ForeignChange on Wheels
Precisely due to the concentration of population, another of the vertices to be addressed in megacities is mobility. In this sector, Spain has also contributed its grain of sand. This is the case of Ferrovial, which has developed Aivia, an initiative that is in the initial phase of 5G smart roads. A project that has already been joined by companies such as Telefónica, Microsoft, 3M Corporation, Capgemini or Kapsch TrafficCom. The idea is a highway with fully orchestrated traffic management, with virtual emergency lanes and sensors for traffic control. The company FCC has also made an ambitious commitment, with a mega engineering contract to build the world's largest automatic metro in Riyadh.
Riyadh metro project - FCC
Electric vehicles, 'car-sharing' and intermodality represent the urban mobility of the future, in a context in which 5G will make it possible to connect all the elements of circulation. A more drastic solution has been that of South Korea, in Songdo, the first smart city where the main strategy has been the elimination of the use of cars. A no shortcut option to the hyper-congested capital of Seoul.
gain a millimeter
The Spanish company of Hasier Larrea, founding engineer of the robotic furniture startup, is moving towards the idea of ​​maximizing the use of living space.
Ori. A former student of the MIT Media Lab, Larrea affirms that "from this institution we have defended for years that urban spaces are too valuable to be static. To bring about change you need some kind of superpower, which in our case is the world of robotics." His proposal is a combination of mechanics, electronics and software that are integrated into the furniture and walls of a house to make a transformable home, and not a shoebox. An idea that he applies in the US and Canada and that is present in 30 cities."The world is going to urbanize and spaces are going to get smaller, and solutions like ONI's will be a universal need," he says Larrea.
That land requirement is something New York is already suffering from. It has to reconfigure 837 kilometers of coastline because the sea level could rise 53 cm. by 2100 and climate change is already revealing the first problems. A more worrying case is that of the mega-city of Lagos, in Nigeria, with 24 million inhabitants. It is a sinking city and floating architecture raised a 'Venice of Africa', Makoko: a favela built on stilts that the storms ended up destroying.
A sustainable project is Oceanix City, proposed by the UN. It is an affordable floating city for all budgets. An idea that puts the citizen at the center because the only option for these mammoth cities is to concentrate creative capital with sustainable initiatives that address the whole picture and not just a part. It is the only viable strategy to build livable future cities.
View commentsTopics



Source link