Mediaset prohibits access to the board of shareholders of the Vivendi trust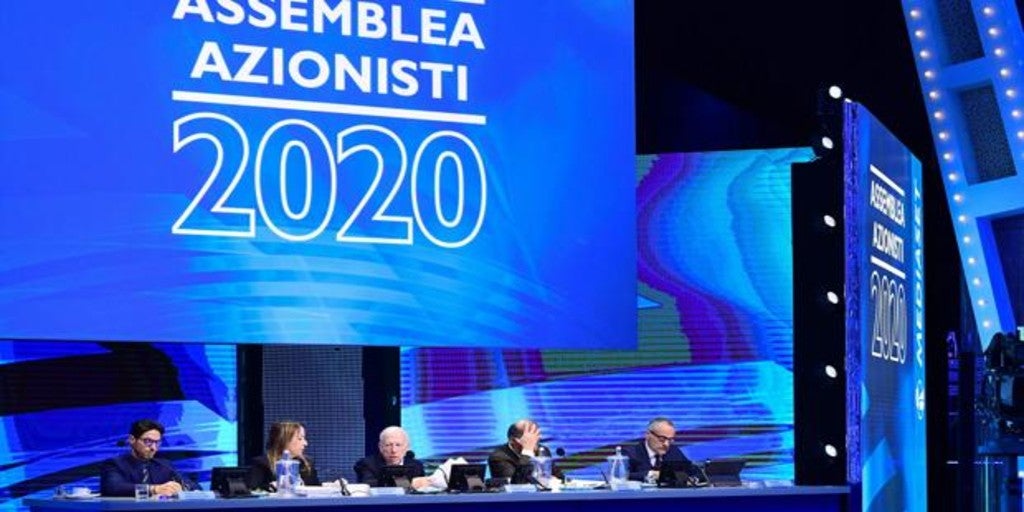 Rome
Updated:
save

The Italian group Mediaset has banned this Friday Simon Fiduciaria, head of the Vivendi indirect voting rights, to participate in the shareholders meeting which will vote in the next few hours the modification of the statutes of the eventual company resulting from the merger between Mediaset Italia and Spain.
The group, owned by the Berlusconi family, has informed in a statement of the decision and argued for it that it is because Vivendi - which has 28.8% of Mediaset but only 9.99% of direct voting rights - has shown unfair behavior since 2016, when it withdrew from a purchase agreement for the private channel Mediaset Premium.
Mediaset has consented to Vivendi access to the meeting but not of Simon Fiduciaria, so that the French group - billionaire Vincent Bolloré - will not be able to express itself with the total of their votes, but will do so only with direct voting rights.
Changes in the future MediaForEurope
Mediaset Italia shareholders vote this Friday at an extraordinary meeting a change in the statutes and governance of the future MediaForEurope (MFE), a company that will be born after the merger between Mediaset Italia and its Spanish subsidiary, which will have legal headquarters in the Netherlands and that will be listed on the Madrid and Milan stock exchanges.
On November 22, Mediaset convened this meeting after confirming the inability to reach an agreement with Vivendi, which opposes the merger, and advanced that its shareholders would analyze issues such as special voting actions or configuration of "reinforced majorities (three quarters of the votes cast) for the introduction of certain clauses ».
Consult in Spain
All changes approved this Friday will be also voted by the shareholders of Mediaset Spain in a meeting to be held in Madrid on February 5.
Mediaset Italy and Spain they approved their merger in two assemblies last September 4 and despite the opposition of Vivendi that, as this time, he could only participate with his direct votes and not with those of Simon Fiduciaria. For these facts, the French group has initiated legal actions in Italy, Spain and the Netherlands and has requested the precautionary suspension of the operation.
In October, the Commercial Court number 2 of Madrid suspended the merger between Mediaset Italia and Spain cautiously while resolving the challenge by Vivendi of the Shareholders Meeting of Mediaset Spain that approved the operation. In Italy, the Court of Milan (north) will examine on January 21 the precautionary measures requested by the French group and Simon Fiduciaria, in relation to the operation