Mediaset already records the second season of 'Disappeared', with the signing of Edgar Vittorino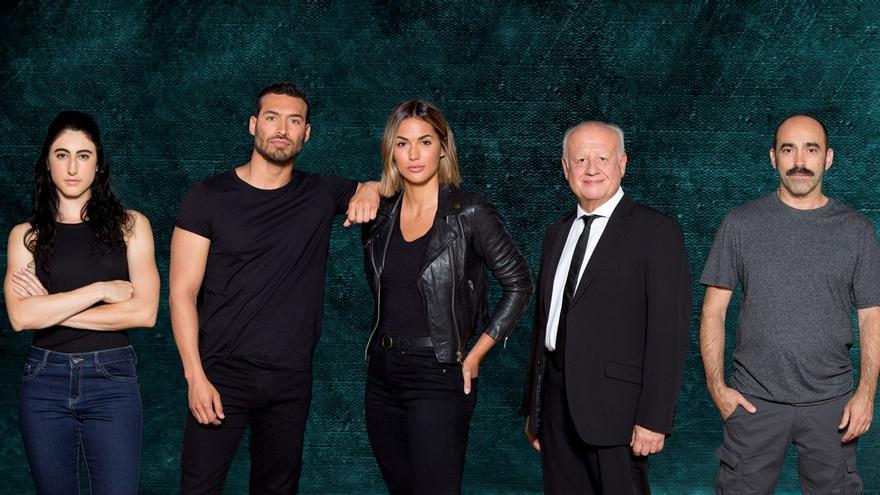 Mediaset filming has begun on the second season of 'Disappeared'. In addition to the departure of Maxi Iglesias, one of the main novelties is the signing of the Colombian interpreter Edgar vittorino, which will play a mysterious character (Rubén Ramallo) who has a close relationship with a drug gang that operates in Madrid.
The new season of 'Disappeared', produced this time by Unicorn Content, as exclusively advanced YOTELE, will be released by Amazon Prime Video before its open release on Mediaset.
Juan Echanove Y Michelle Calvo Leading the cast of the series, made up of Elvira Mínguez, Chani Martín, Amanda Ríos, Lucía Barrado, Diana Palazón, Elisa Lledó and Javier Morgade.
Also added, in addition to Edgar Vittorino, Andreas Muñoz like Miguel, computer scientist for the Disappeared Unit; Maria Morales like Judge Elena Gálvez; Gloria Albalate like the scientific police Marcela; Cinta Ramírez as Oriana; Y April Montilla (Stela) and Matias Janick (Ousman), from the association Ayuda Desaparecidos.
Begoña Alvarez ('Águila Roja' and 'SKAM') is the executive producer and principal director of the new installment of crime fiction episodes, which also features José Ramón Ayerra (Tapi) and Fran Parra in his team of directors and with Ignacio del Moral as coordinator and script editor.
Synopsis of 'Disappeared 2'
The action of the second season of 'Disappeared' is located two years after the last events that marked the troops of the Disappeared Unit in the first season, a period that will be marked by the changes and new responsibilities that the protagonists will have to face in their respective personal lives.
His effort to discover the whereabouts of the disappeared will lead to Chief Inspector Abad (Juan Echanove) and Sonia Ledesma (Michelle Calvó) to confront the police and judicial authorities on various occasions, risking his professional career. For her part, Carmen Fuentes (Elvira Mínguez), president of Ayuda Desaparecidos, will continue to provide her unconditional help from Group 2 and will continue to advance in the search for her son.