McQueen's series on British racism premieres January 7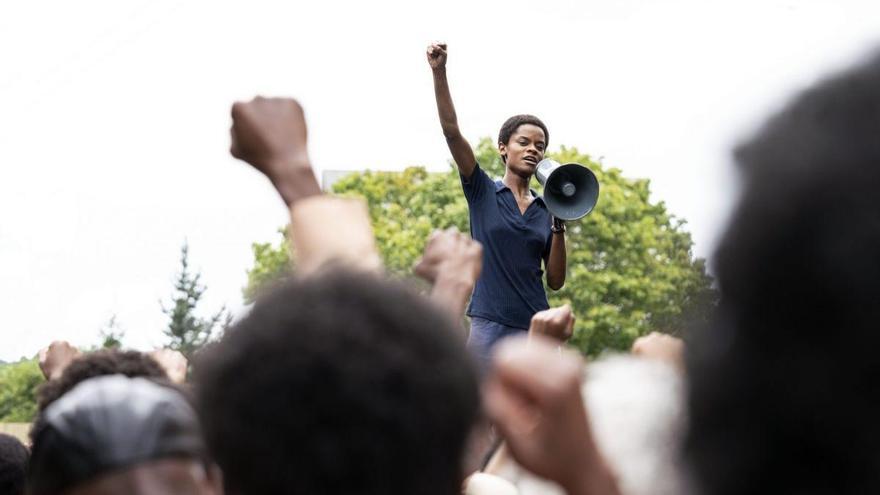 'Small Ax', the anthology that Steve McQueen has shot on racism suffered by the British black community for more than three decades, will arrive at Movistar + on January 7.
Are five deliveries that make up 'Small Ax', inspired by real events that occurred in London between 1962 and 1989, according to Movistar + in a statement.
'The Mangrove', 'Lovers Rock', 'Red, White and Blue', 'Alex Wheatle' and 'Education' are the five chapters that make up McQueen's most personal project.
The first recreates the call 'March of the Mangroves' of 1970 and the subsequent trial to which nine activists were subjected, unjustly arrested after protesting along with hundreds of demonstrators against the violence exerted by the metropolitan police on the black community in Notting Hill.
John Boyega ('Star Wars') and Letitia Wright ('Black Panther') are the protagonists of this first installment, co-written by McQueen and Alastair Siddons.
"We have lost a lot in the last six months of our lives. There comes a time when we have to stop and think. I wish George Floyd was here today. I'd rather he was here today. But all I can say is that he did not die in vain and that these films, 'Small Ax', are part of the narrative of being a black person in this world, "said the director in statements made in the press release.