McDonald's reopens in Russia with new owners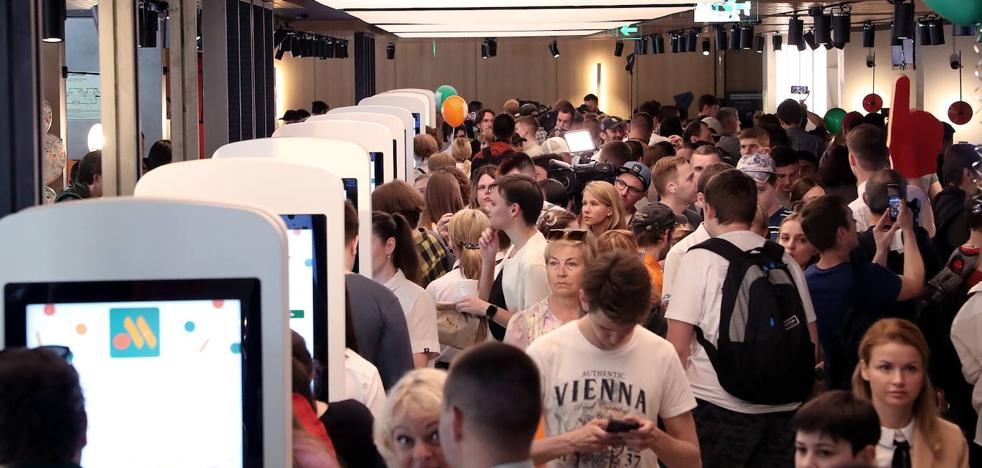 The chain is renamed 'Delicious and period'
McDonald's fast food restaurants have opened their doors in Moscow this Sunday under new Russian owners and a new name: Vkusno i Tochka (Delicious and period) after the American giant left the country in the framework of the exodus of international business from Russia after the invasion of Ukraine.
The general director of the chain, Oleg Paroev, announced this Sunday the opening of 12 restaurants in and around Moscow. Another 50 restaurants will open on Monday, about 200 by the end of June and then open 50 to 100 restaurants a week until reaching a thousand, if the best forecasts come to pass.
The new owner of the McDonald's business in Russia is Alexander Govor, who since 2015 manages 25 franchised restaurants in Siberia. McDonald's now has 15 years to buy back the business on market terms, according to the Federal Antitrust Service, which approved the deal in early June.
Govor has explained that the hamburger restaurants will maintain the interior of the McDonald's premises but there will be no reference to its old name. Although the chain still has stock of Coca-Cola, the company plans to select a replacement in the tender.
The employer does not contemplate cuts in personnel in the short term. "I have been asked first of all to maintain the workforce and give people work, and that is what I am going to do," he has made known in statements collected by the TASS agency.
"Our goal is that our customers do not notice the difference in quality or atmosphere," added Paroev during the opening ceremony in Moscow's Pushkin Square, where the first McDonald's restaurant opened in 1990, during the still Soviet Union.