McDonald´s leads the food delivery apps over Just Eat, El Tenedor or Telepizza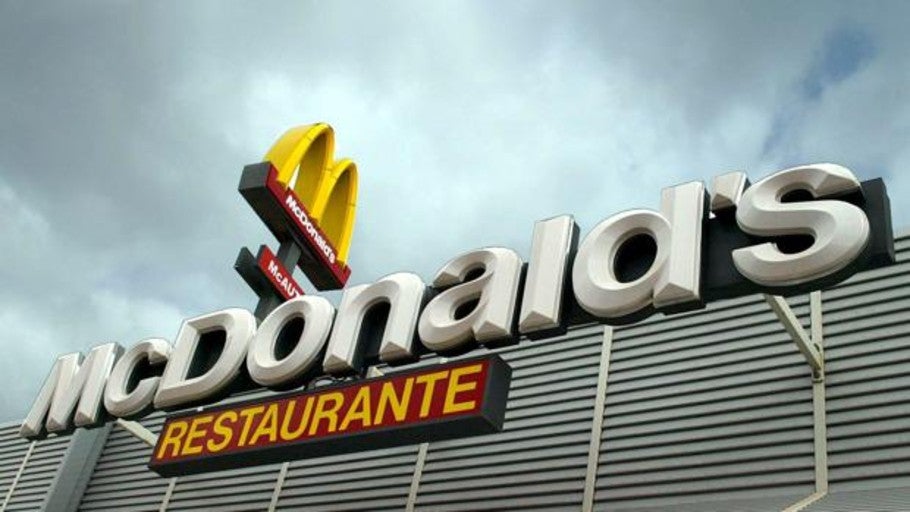 MadridUpdated:
Food delivery apps are all the rage. It is increasingly common to see how people, instead of approaching restaurants, buy fast food from home. And so, in this world, McDonald´s, followed by Burguer King, lead the food delivery apps.
According to the General Mobile Study, EGMobile, prepared by Smartme Analytics, the two American hamburger companies They manage to lead this market with 44.6% in the case of McDonald´s and 35% in the case of Burger King. These, in order of consumer preference, are Just Eat, Club vips, Glovo, Foster´ Hollywood, the Fork, TooGoodToGo, Telepizza and KFC.
As for the data for the first quarter of 2019 compared to the fourth quarter of 2018, there is a slight drop in McDonald's with a share of 44.6%, Burger King 35%, Just Eat 16.2% , Foster´s Hollywood 8.9% and KFC 5.9%. Along with a slight rise in Club Vips with 12.9% and El Tenedor with 7.8%. But, as a novelty to this ranking, we find TooGoodToGo that bursts with a 6.9% market share and Telepizza with 6%, which remains in the same position.
This study includes the data of all applications that have exceeded 1% of active users in Spain in each quarter not only in food delivery, but in each of the thirteen sectors analyzed: Communication, Finance, Games, Press and Radio, Restaurants and Delivery, Retails, Social Media, Telco, Transportation, Television and Cinema, Travel and others.
The report also confirms a significant increase in the use of mobile phones to access commercial applicationss in almost all sectors analyzed. Among the sectors that have grown the most are Finance, Retail and Restaurants and Delivery, which grow up to three points compared to the number of users in the previous quarter.
The recorded data also allows to know who leads each sector in the mobile channel, increasingly strategic. This chapter highlights the top positions of Netflix, Booking.com, Waylet or McDonald´s in their respective sectors. The study also reflects the strong "competition" that exists between Caixabank and BBVA, in Finance, or Wallapop and Amazon in Retail.