MBAs, an option to stand out in a job market marked by the pandemic | Economy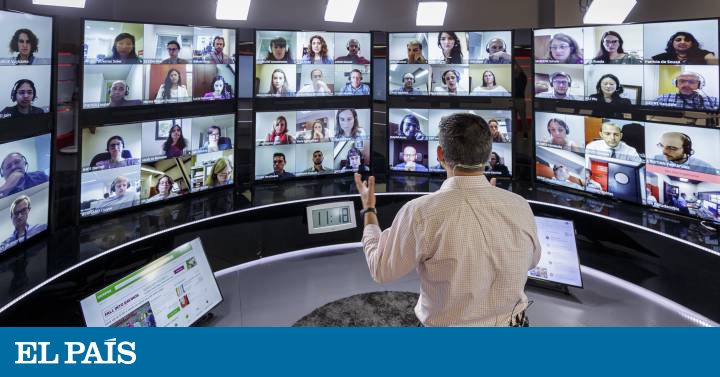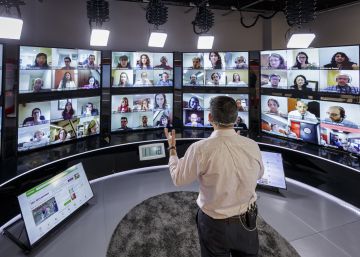 Taking an MBA is already an almost essential requirement to progress in the business world. What was previously an exclusive training aimed at senior positions has become a much more popular and open option that not only allows access to management and leadership positions, but also provides the knowledge and skills essential to navigate the unsafe waters of a labor market seriously affected by covid-19. The pandemic has accelerated the digital transformation of companies, has changed the way of working and boosted teleworking, but also the importance of skills such as adaptability, critical thinking, leadership and innovation capacity, and remote team management; aspects in which many of the most demanded MBAs affect.
"This pandemic is going to be a before or after, because it is changing some of our habits as professionals and as clients. For this reason, it will be important to find a way to adapt and anticipate ourselves, to be better prepared for the future ", says Josep Franch, dean of Esade Business School. The notion of "work for life", he assures, is disappearing, the average life of companies is shortened, jobs have emerged that did not exist only 10 years ago and within another 10 there will be new ones that we cannot even imagine today. "We are working more and more on projects, and an MBA, due to its preparation, understands how to face that challenge, being able to even combine several projects simultaneously", which implies, adds Franch, the ability to learn and unlearn, and continuous learning .
The current context has caused a greater demand for profiles with experience in the design and implementation of digital strategies, a factor that must be taken into account when checking the programming of an MBA. "It is very important that the curriculum focuses on skills and competencies related to innovation and technology, and how to align them with the business", explains José Esteves, vice dean of IE University MBA programs. Digital competencies join others such as analytical skills and a data-oriented business vision, but also a necessary combination of so-called soft skills or soft skills: agility in decision making, resilience, stress tolerance, creativity and flexibility, to name some of the most relevant.
How to choose the most suitable MBA
They may all have a similar name, but it should be clear from the beginning that not all MBAs are the same. Once the objectives to be achieved are clear, and when choosing the educational center, factors of a very diverse nature come into play. "It is important to look at the prestige of the institution in the business and academic field, both nationally and internationally," says Juan Campos, director of the ESIC Executive MBA. And this will depend, among other things, "on the quality of the faculty, the international accreditations of its programs, the content and the teaching format (face-to-face, on-line or blended), the learning methodology, the link with the business world and the services offered by the school, such as a job bank or the network of alumni ". The profile of the other students and the flexibility of the master's degree are aspects that must also be taken into consideration before deciding on a specific one.
MBAs provide differential training highly appreciated by the labor market that will undoubtedly continue to evolve, with one caveat: "In order for them to remain relevant, they must be able to innovate and anticipate the trends that will shape the future", Franch says. . So, does the current social, economic and health crisis influence the convenience of taking a certain master's degree? Experts suggest so. "In a context of volatility, uncertainty, ambiguity and complexity like this," Esteves says, the MBAs that will make a difference will be those that, beyond preparing to manage a company, provide "the knowledge and skills necessary to reinvent and transform the organizations". Values ​​such as social responsibility, ethics and sustainability also play an important role that the candidates themselves often take into account when evaluating the different options.
"Although, throughout 2020, the demand for management programs for recent graduates (MBM) increased significantly, the Executive Master in Business Administration (EMBA) provide differential value for managers and entrepreneurs who have to respond to the great challenges posed by an environment as uncertain as the current one ", Campos illustrates. These are aspects such as the creation of economic and social value for companies and the communities in which they operate; respond to the different gaps that arise in a disruptive environment like this; and to offer "a moral, social, organizational and intellectual leadership that inspires and moves the different interest groups to action".
A hybrid and flexible teaching
After the forced confinement of the first months of the pandemic, covid-19 has promoted a hybrid educational model that combines face-to-face teaching (and its due health security) with on-line, and even with classes that some students attend physically while others do so through screens (blended). Without forgetting that, at the same time, everything has to be prepared for a possible return to an entirely virtual environment. Not only teaching has been reformulated, but also the way to motivate and involve students and the development of multimedia content specially designed for this type of environment. "In the face-to-face sessions, dynamics of great value for the student are carried out that cannot be reproduced with the same efficiency in the sessions on-line, while the online part includes both synchronous and asynchronous sessions taught by the teachers themselves ", argues Franch.
One of the inalienable maxims in high-quality online education is that you should never simply try to copy what you do in a face-to-face class. Each environment has its own tools, and the teaching of a virtual session must be adapted to this new context: "The first thing is to correctly define the learning objectives and the type of experience that the student needs", clarifies Ignacio Gafo, vice dean of MBA programs from IE University. "The second is to design the programs considering these learning objectives and the appropriate methodologies in each case (simulations, games, interactive cases, group and segmented discussions …); incorporate the tools and technology to ensure a dynamic and personalized experience; and carry out a continuous measurement of the fulfillment of these objectives, to correct any possible deviation ".
The possibility of doing networking, In other words, developing a network of professional contacts with people who have similar interests has always been one of the strengths of any prestigious MBA. A situation that does not have to change in the future, even when you choose to take an online, hybrid or blended master's degree. In many cases, even MBAs on-line they have face-to-face sessions that you must attend; but, in addition, it is becoming more and more feasible to develop these contacts in a virtual environment, "either because of the incorporation of generations accustomed to digital platforms and social networks; good for an improvement of the tools of online networking, that allow creating personalized and high-quality experiences ", concludes Gafo.
EL PAÍS TRAINING in Twitter Y Facebook
Subscribe to the newsletter Training of EL PAÍS