Mbappé rejects Madrid and continues at PSG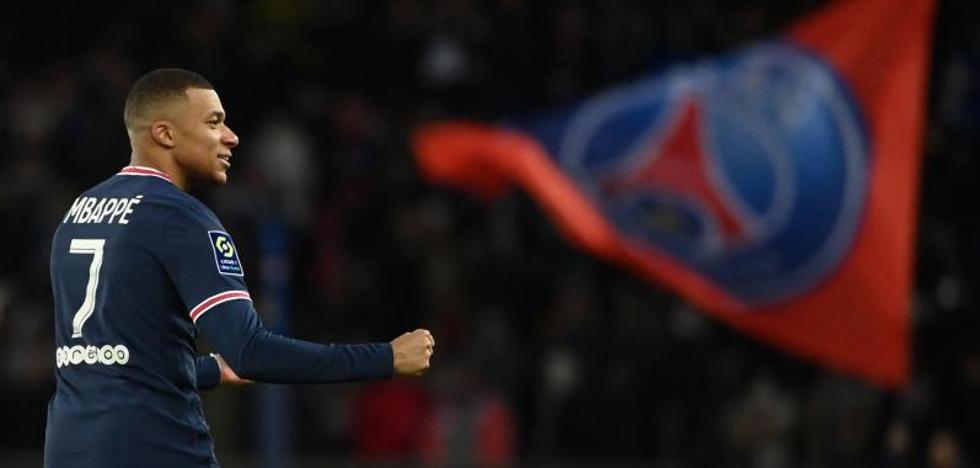 Market
The French footballer has already communicated to the white club that he finally opts for continuity in the French champion, frustrating an old aspiration in Chamartín and putting an end to one of the biggest soap operas on the market in recent times
The great soap opera of the transfer market of recent times is coming to an end. Kylian Mbappé will finally continue at Paris Saint-Germain. This is how the player has communicated it to Real Madrid, who sees a long-awaited signing thus frustrated, which at times was very close in Chamartín and that finally the financial muscle of the pharaonic Qatari project in the French capital has ended up throwing out land.
Thus, the situation of the summer of 2017 is repeated, when the then very young promise of Monaco also chose PSG, with whom he signed a five-year contract that is now ending and that the player and the club will finally extend after months of comings and goings in this sense. However, the situation now is very different in Concha Espina, where this time they had the player's 'yes' as the cornerstone of the white project. In fact, Madrid did not opt ​​for the hiring of Erling Haaland, finally signed by Manchester City, for trusting everything to the letter Mbappé.
In the last few hours, the soccer player's mother, Fayza Lamari, assured that her son had two "almost identical" offers from Madrid and PSG. Dizzying figures, with a contract of about 40 million euros net per season, a signing bonus of around one hundred million and even full image rights, something unprecedented in the management of Florentino Pérez that Cristiano Ronaldo did not even achieve, the only one who controlled just over half of his income in this regard as a Madrid player, have not been a sufficient argument to convince Mbappé to leave the Parque de los Príncipes for the Santiago Bernabéu.
At PSG, the player will sign a three-year contract, until the end of June 2025, with a salary of around 50 million euros net for each campaign, a renewal premium of around 200 million and 100% of his rights. of image.