Mayumana begins her 14-show Canarian tour in Vecindario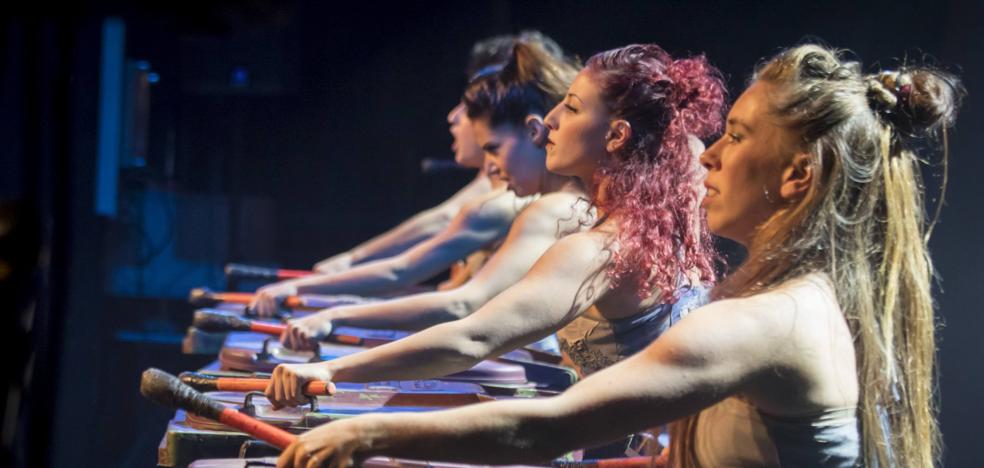 The percussion group presents the montage 'Currents', inspired by the inventive battle between Tesla and Edison
The most important percussion group in the world,
mayumana, starts this week in Vecindario, in
Santa Lucia de Tirajanaa tour of the Canary Islands that will take them to perform fourteen performances with their show
'Currents (Currents)'.
The production is based on what is popularly known as the "war of the currents", the inventive battle that they staged in their time
Nikola Tesla and Thomas Álva Edison to impose the most modern and efficient form of electricity distribution, at a time in history when electrical energy was still somewhere between magic and science.
Mayumana will open her Canarian tour with five performances on May 6, 7 and 8 at the
Victor Jara Theater Neighborhood, in Gran Canaria; will continue in the
Palace of Training and Congresses from Puerto del Rosario, in Fuerteventura, on May 13; two more performances on Saturday 14 at the
Saline Theater, Arrecife, Lanzarote; and will close in Tenerife with two functions in the
Infanta Leonor Auditorium de Los Cristianos on May 18, and four performances on May 20 and 21 at the
Auditorium of the University of La Laguna.
With this show, Mayumana tackles the idea that creativity arises by setting our own energy sources in motion.
Our bodies and souls move with energy, synapses are, in fact, electrical impulses. Currents of water and electricity flow. Everything is movement and the sound waves are physically felt with the dance, with the rhythms and patterns marked by the heart. we all carry inside
a melody, each one in his heartbeat, and if we feel that we do not have it, we must continue exercising and discover it, even better if it is in a group.