Mayoral joins Roma on loan with purchase option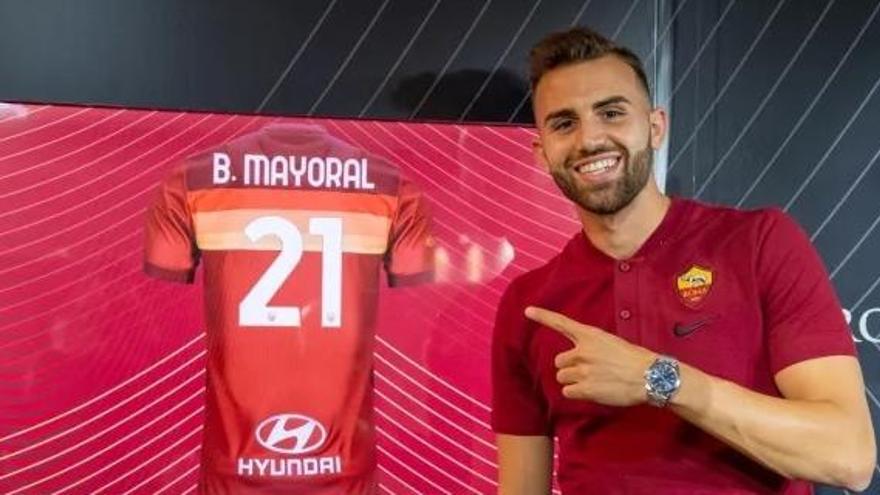 The Spanish Borja Mayoral, forward owned by Real Madrid, officially joined Roma this Friday how assigned for two years with purchase option definitively in favor of the capital as a whole.
"AS Roma is happy to announce the incorporation of Borja Mayoral. The forward arrives from Real Madrid on a temporary basis, until June 30, 2022, in exchange for two million euros", reads the official statement of the capital club.
"The agreement provides for the right to option for the definitive signing which may be exercised during the first season, in exchange for fifteen million euros, or during the second, in exchange for twenty million euros, "he adds. Mayoral signed a contract that, in the case in which Roma exercises the purchase option, will be effective until June 30, 2025.
Mayoral, born in 1997 and trained in the Real Madrid quarry, traveled to Rome this Friday morning and signed his contract after pass the relevant medical examination at the Villa Stuart clinic.
The forward, European Under-21 champion with Spain, of the Champions League with Real Madrid and that he already had two experiences as loaned at German Wolfsburg and Levante, he will complete Roma's lead and be an alternative to Bosnian Edin Dzeko.
"I'm happy to be here, they have been hectic days, but the important thing is that everything has gone in the best way. For me it is an honor to defend the colors of a historic club like Roma. I am grateful to the club for the effort it has made, I will give everything for this shirt and I hope to give satisfaction to our fans, "said Mayoral.