May consolidates a new migratory rebound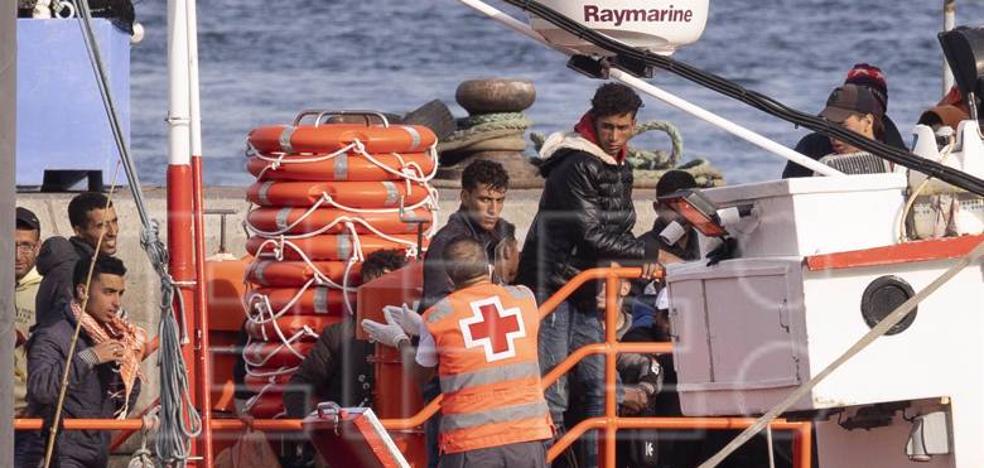 More than 1,600 people have been rescued during the last month, according to the Interior balance
The trend is similar to that of last year: after two months with figures of less than a thousand people rescued near the coast of the archipelago, May consolidates a month of rebound with 1,644, according to the latest data from the Ministry of the Interior. In April 753 were registered and in March 375.
So far this year, the Canary Islands
It has received twice as many Africans as during the same period in 2021. A total of 8,268 aboard 181 small boats, which means that this route brings together 66% of the irregular immigrants entering the country.
The increase also coincides with an improvement in weather conditions and the state of the sea, with which it could be expected that in the summer months the figures will continue to rise. This has been observed during the last five days, when they have rescued
more than 800 people on different islands.
Own
government delegate attributed this rebound to the above, despite the fact that he insists - together with the Canarian president himself, Angel Víctor Torres, and the Minister of Foreign Affairs, José Manuel Albares - that the new scenario of relations with Morocco will contain the flows.
The other side of the immigration coin is the number of deaths and disappearances in the Atlantic. The Canarian Route, which has been recognized as the most dangerous in the world, has claimed the lives of 86 Africans this month, an estimate of three every day.