Maximum tension between Anabel Pantoja and Rafa Mora: "I'll take your head and blow it up"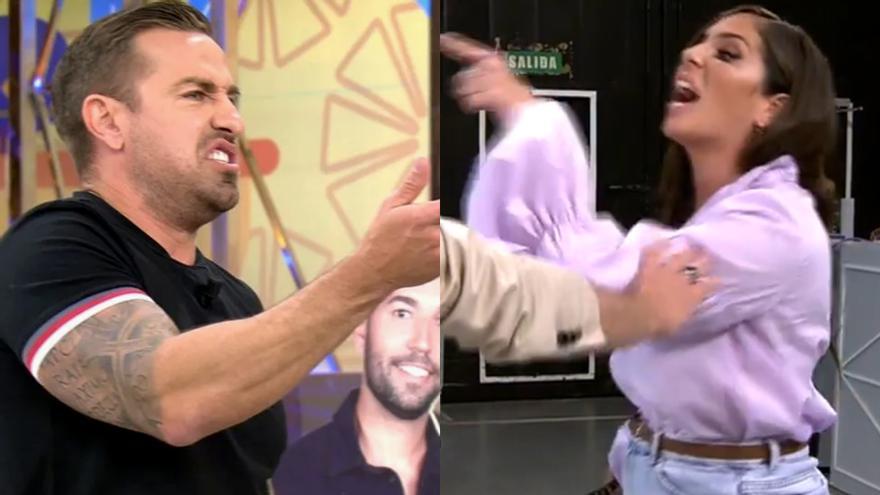 This Friday there have been moments of maximum tension on the set of 'Save me'for a brutal confrontation between Anabel Pantoja and Rafa Mora. The two talk shows, who have been arguing since the start of today's program, have faced the perplexed gaze of the rest of the collaborators and of a Paz Padilla who has tried to mediate in the conflict.
A mockery by Rafa about Anabel's father has caused the influencer to lose the roles. After betting 100,000 euros live, the extronista has thrown a dart at his partner: "I have them, I'm not like you."
"If you had them, you would pay your father for the elevator", He has snapped, referring to the mobility problem of Bernardo Pantoja. Far from staying there, the collaborator has been raising the tone of voice and has put on a limp. A mocking gesture that has made Anabel explode.
"I shit on your fucking mother! Last time you named my father, motherfucker. Envious, disgusting, wretched! I don't mention your father! The last time you called him lame, I burst your head a clown, "Anabel exclaimed, beside himself." The cameras have seen you laughing at my father! ", He has made him ugly.
Visibly nervous and upset, Isabel Pantoja's niece has left the set in the company of Gema López to try to calm down. Later she has returned to her post and Rafa has apologized, but she has not accepted them. "Ask me for forgiveness off camera that they are the true ones, here in front to look good, no ".