Maximum confidence in a Rocasa Gran Canaria without casualties to expand its showcase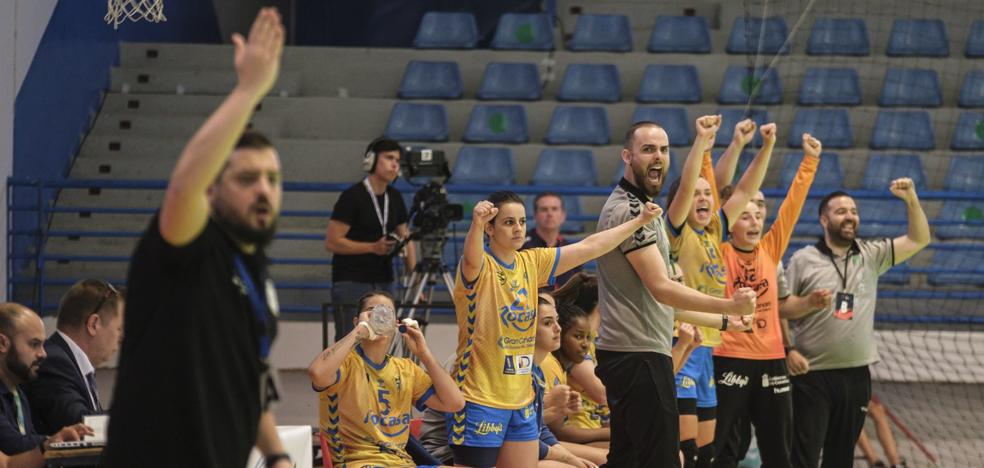 handball
The Teldense expedition will head to Malaga this Friday and the only question remains as to which players from the subsidiary will stay at home to fight for the promotion phase
in the heart of
Rocky Gran Canaria They already count the hours to confirm the machada.
Confidence is highest after Knock down Costa del Sol Málaga on the island (21-17) and have an income of four points difference for the return
(Saturday 7:00 p.m., on Radio Televisión Canaria).
The set of Las Remudas will do it
no casualtiesexcept for last minute setbacks, and with morale through the roof to achieve what would be his third EHF European Cup in his history.
There will be some last-minute questions about the reserve team players who usually alternate with the first team, since this weekend the promotion phase is also played in Gran Canaria. But
the bulk of the squad is in optimal condition for the great battle in Andalusia.
No one wants to miss a high-rise appointment, because in the
Martin Carpena expect a high voltage environment, where
More than 5,000 fans will try to push Málaga towards the comeback.
Thus, the issuance of
Rocasa Gran Canaria will head to Malaga on Friday, starting at 1:30 p.m., in the Vueling VY3069. Arrival is scheduled for 4:45 p.m. local time. At 6:30 p.m. they will train at the Martín Carpena, and then move on to the THB San Fermín Hotel, in Benalmádena.
On Saturday, the day of the match, the viewing of the videos about the rival is scheduled, which will be at noon, just before lunch, scheduled for 2:00 p.m.
At 6:00 p.m., the Rocasa will move to the temple that will host the second leg of the EHF finalwhere
they want a triumph that expands their showcaseswith what would be the third trophy in the European competition.
With everything,
Motivation is maximum in a club that doesn't want to stop winning and growing.Rocasa's hunger is never satisfied and the Costa del Sol Málaga will be the prey.