Max Verstappen wins the Emilia-Romagna Grand Prix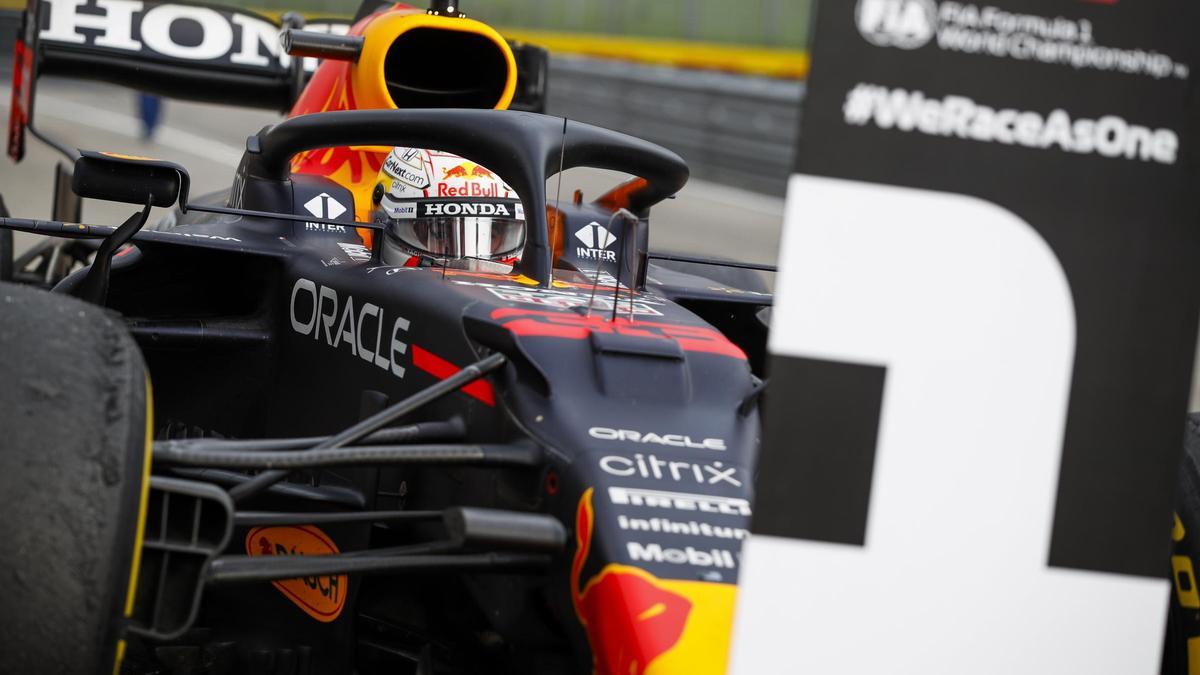 Dutch Max verstappen (Red Bull) achieved victory this Sunday in the Grand Prize of the Emilia Romagna from Formula One, disputed in Imola (Italy).
The Red Bull driver won the second race of the season against the British Lewis hamilton (Mercedes), who took the extra point for the fastest lap, and Lando Norris (McLaren).
The race was chaotic. It started in the wet and finished in the dry and was divided into two parts after its momentary suspension on lap 34 of 63 by a strong accident in which the British George Russell were involved (Williams) and the Finn Valtteri Bottas (Mercedes).
The Monegasque Charles Leclerc and the Spaniard Carlos Sainz, of Ferrari, stayed at the gates of the podium in the circuit that bears the name of the founder of the Italian team.
The australian Daniel Ricciardo (McLaren), the Canadian Lance Stroll (Aston Martin), French Pierre Gasly (AlphaTauri), the Finnish Kimi raikkonen (Alfa Romeo) and the French Esteban Ocon (Alpine) rounded out the top-10.
The Spanish Fernando Alonso (Alpine), a two-time world champion, was eleventh, just ahead of Mexico's Sergio Pérez (Red Bull).
The 'Checo' started second, but could not take advantage of his good position on the starting grid and left Imola without points after receiving a 10-second penalty for gaining a position with the safety car on the track.
In the World Cup standings, Lewis Hamilton is still in the lead with 44 points. One less adds Max Verstappen, his great rival for the title.