Matías Prats remembers when he broadcast a Eurovision Song Contest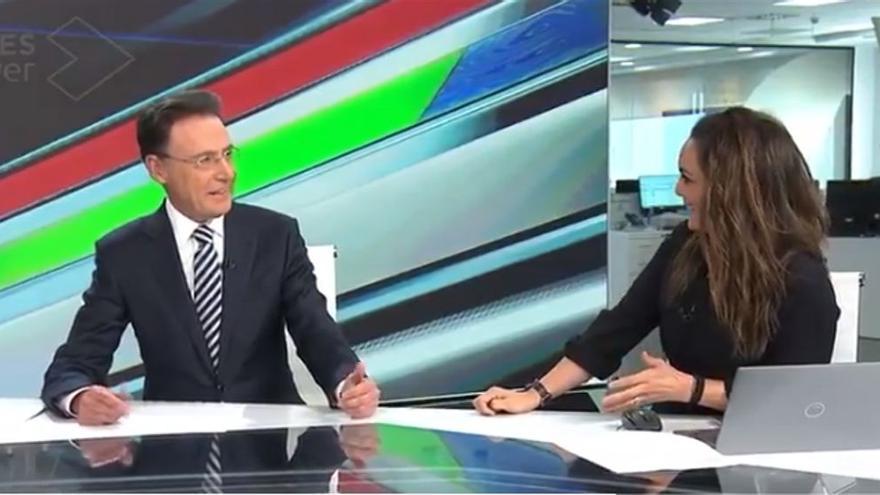 Matías Prats He has done it again. The presenter of 'Antena 3 Noticias' has once again offered viewers a fun moment with his partner Mónica Carrillo when they both talked about Eurovision and the positions in which Spain has remained over the years.
Recalling editions of many years ago, Carrillo has taken the opportunity to tell that his partner came to broadcast an edition of the festival: "We weren't born but you were already there," he told his partner while an image of that broadcast appeared, with a much more rejuvenated Matías.
"Indeed, now that I see myself, 43 years have passed and I was the presenter of the Eurovision jury," Prats commented. Monica then wanted to see how well her partner remembered that experience and asked him which country won and with what song, to which he replied: "Israel won, but I've told you enough and who won to also tell you the name of the song. But it was a song that became very famous. "
After this, the presenter wanted to go one step further, encouraging Matías to sing it: "Let's see". His partner responded with a puzzled, "What?" "Sing it," she insisted. So, the presenter wanted to take it with humor: "I can't … I'll hum it for you" Prats said to start off with that humming that made both of them and the crowd of spectators so funny.