Maternal Emergency nurses denounce the poor coverage of vacation vacancies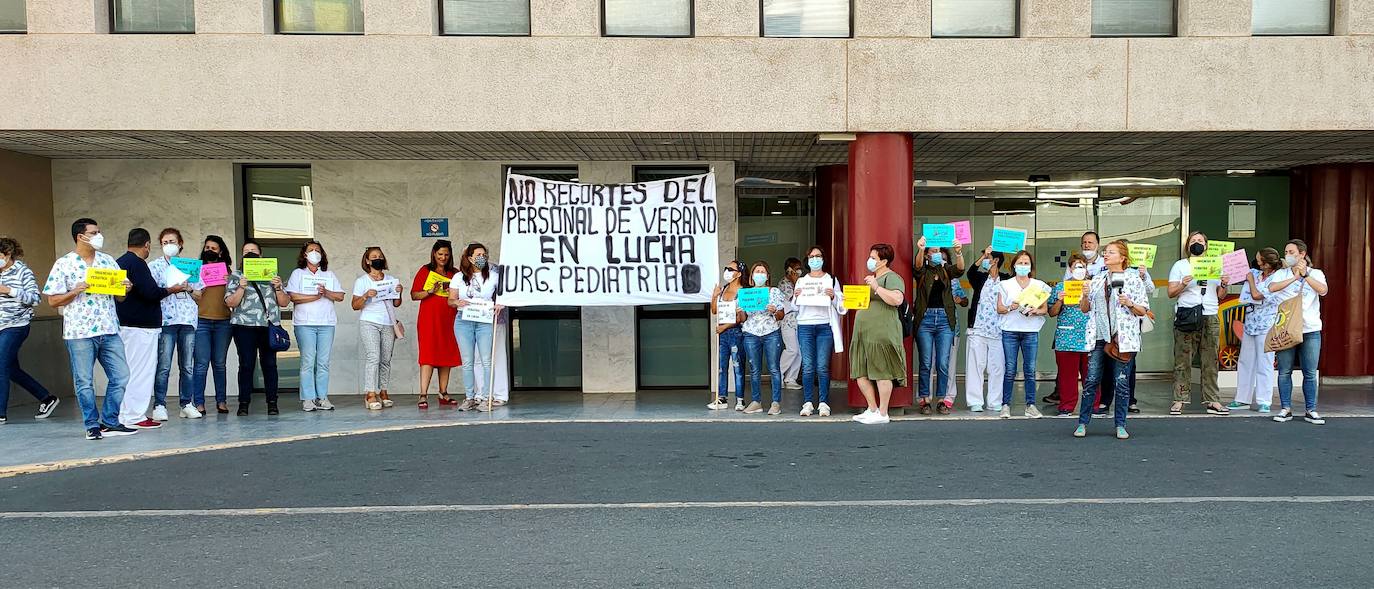 They denounce that only 40% of casualties are expected to be covered in summer
The
Maternal and Child Hospital of Gran Canaria plans to hire four nurses and three auxiliary technicians to cover the vacations of the nursing staff in the Pediatric Emergency Service.
The reinforcement planned for the holiday period «represents 41% of the usual substitutions in the Pediatric Emergency Department, "explains nurse Mercedes Pazo.
The limited number of staff planned for the summer will influence the quality of care and the safety of the service, so the
Pediatric Emergency Service calls on the Canary Islands Health Service and the management of the center to reconsider the decision to cut back on substitutions.
In addition, since May 28, the nursing staff of the Pediatric Emergency Department has been
concentrating on the service door every Friday at 11:00 a.m. to protest a decision that, in his opinion, «
will affect patients and their familieswho deserve safe and effective care", explains Pazo.
«
We do not ask for a salary increase, nor days off. The Pediatric Emergencies staff are only demanding that staff coverage is not cut during the holidays and that it be carried out as before, covering between 80 and 90% of the vacancies, "says the spokesperson for the service nurses.
The forecast of the reinforcement staff made by the hospital management would be enough to cover the basic services at the cost of the day staff moving to a rotating shift. This would mean, according to Pazo, that "people who have been doing daytime shifts for ten years, as a result of cutbacks in vacation periods, would find themselves working nights again."
"This cut can produce
delays and overloading of more experienced staff. We want the excellence of our work not to be affected", stressed the nurse.