Mateo García Elizondo: "I learn more from my grandfather Gabo now that he is dead" | Culture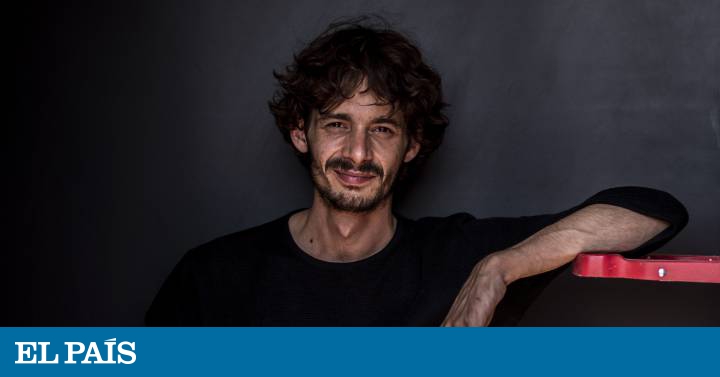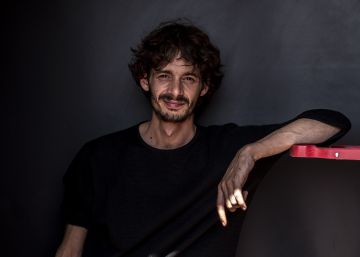 When he was eight, he taught a story about thieves to his grandfather writer, who recommended that one of the characters be carrying a tape recorder to pick up the voices. That way, the reader would better understand who was talking. 24 years later, Mateo García Elizondo (Mexico City, 1987) has implemented the lesson of Gabriel Garcia Marquez. In his first book, the protagonist always carries a notebook in which he writes the story told in the novel.
The protagonist of A date with the Lady (Anagram), presented this week at the Guadalajara International Book Fair, In addition to writing compulsively, he takes drugs as if it were the end of the world. Without preamble, the text starts with a "I came to Zapotal to die once and for all". From the city, he arrives at a "forgotten God" town loaded with "20 grams of opium and a quarter ounce of heroin." And with that he trusts that in a week he will be able to kill himself. Between chute and chute, there are neighbors of the town that look like ghosts. All had an oral record, while lyric, in an atmosphere of loneliness, guilt and penance that inevitably relates the novel with the Pedro Paramo from Juan Rulfo.
Is there not a veiled and Freudian intention to kill the grandfather recreating the great pioneer of boom?
"No," the grandson replies with a smile and then deactivates the provocation of the question. "Besides, Gabo was a great fan of Rulfo."
In fact, the night García Márquez discovers Pedro Paramo Do not be careful reading it again and again. It was 1959, he had not yet landed in Mexico and had hardly published his first novel, Litter. Years later, I would recognize: "Juan Rulfo's work finally gave me the way I was looking to continue my books." Pedro Paramo It is "the most beautiful of the novels ever written in Spanish."
Son of the marriage between the youngest son of the Colombian Nobel, Mexican graphic designer Gonzalo García Barcha, and Pía Elizondo, photographer and daughter of also Mexican writer Salvador Elizondo, acknowledges that his ancestry has been a weight. "Before I didn't want to talk much about this so that it didn't affect the perception of my work. It has been complicated, but I don't want to detract from my grandfather's figure either. I feel his mentoring in a direct or indirect way and I would have liked Gabo to read this novel. "
He says that his relationship was more grandfather-grandson than mentor-pupil. "When he was booming I was still a kid. And when I reached an age where we could have a more mature conversation about writing, he was already very old. The truth is that I learn more from him now that he is dead than when he was alive. Which is a disgrace and a blessing at the same time. "
Bachelor of English Letters in London, he acknowledges that he has read his paternal grandfather more than maternal, although neither of the two sources would be the main ones. Among the influences of his novel he quotes Camus, Dostoevsky, Becket, Hedayack, Poe, Joseph Roth or the beatniks. Closer, in any case, of spirituality hippie from Kerouac than from the raw sleaze of Burroughs. "I am interested in altered states of consciousness and it is true that the novel has a cosmos as a Buddhist, with all that of karma and hungry ghosts. It seems like a novel about heroin and death, but drugs are a means to talk about desire. "
His travels through the Mexico rural and forgotten – another analogy with Rulfo – would also be behind the dreamlike background of the novel. "You come into contact with a parallel and magical world. I've met people who say: 'Yes, ghosts come, they sit on my bed and ask me for favors.' And besides, we are a country with many psychoactive substances that modify perception. All that is building a world, a reality crossed by a certain magical realism, more dirty and earthly, but magical after all. " As something magical, he also had another of the advice that his grandfather gave him: "writing is like the act of hypnosis, if you lose once the reader is going to leave and you will never recover it".
. (tagsToTranslate) matear (t) garcía elizondo learn (t) grandfather (t) gabo (t) be (t) die (t) grandson (t) gabriel garcía marquez (t) debut (t) quote (t) lady ( t) novel (t) desire (t) loneliness (t) strong (t) echo (t) juan rulfo



Source link