Matamoros responds to Carlota Corredera and throws a dart at Mediaset for Rocío Carrasco's docuseries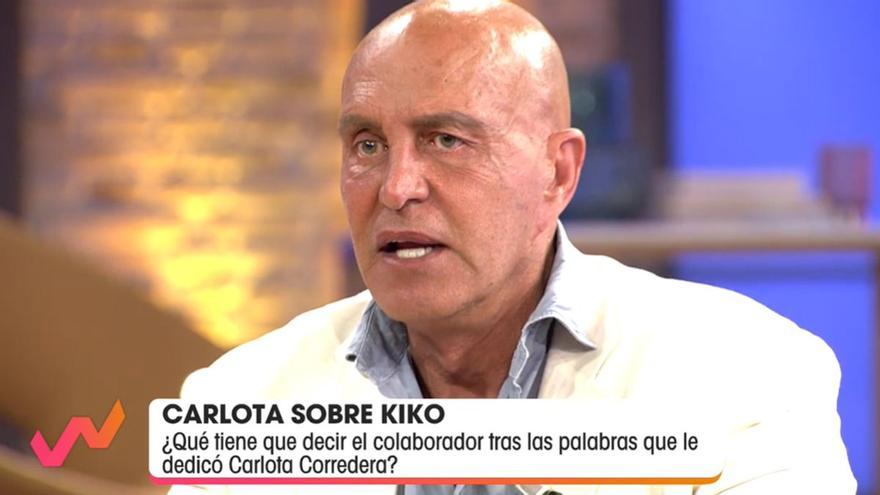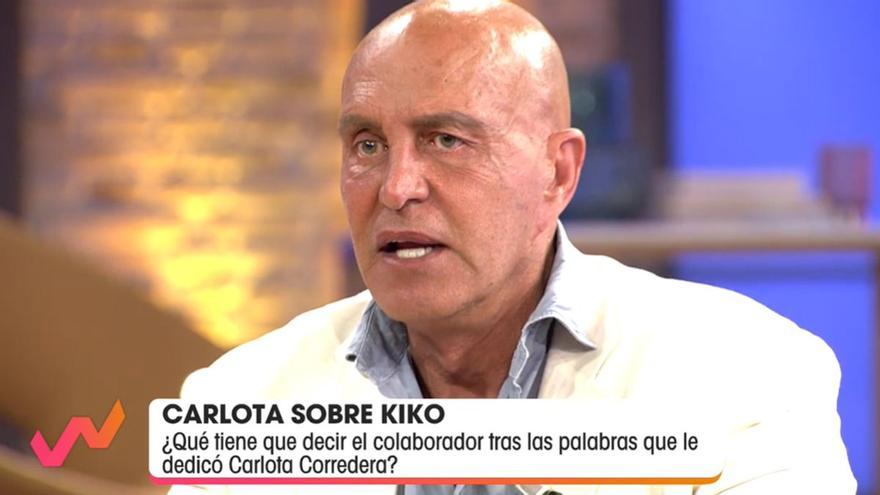 The last friday, Carlota Sliding sat on the set of 'Deluxe' to talk about the docuseries of Rocio Carrasco and express what it has meant to her as a presenter. During the interview, he also took the opportunity to spoil the attitude of Kiko Matamoros, since on some occasion he has acknowledged that he has not seen the documentary despite commenting on it. By allusions, the collaborator decided to respond this weekend in 'Live life'.
"I'm not going to talk about Carlota Corredera. She is the host of the show I work on and I know it would bother her a lot. One knows what the functional structure of a program is, "the collaborator began by saying, who on the other hand, wanted to make it clear that he is not a" denier "of Rocío Carrasco's testimony: "I have never doubted his pain". "I am not a denier of anything," he said.
Regarding the reasons that have led him not to see the documentary on Wednesday night, Matamoros gave more details: "Episode zero It produced such a stupor and such a state of anguish and anxiety that I was not finding out about episode one. I turned off the TV and it was hard for me to sleep. It seemed like a tremendously painful subject to me. "
"In the program, substantial and interesting statements have been made daily. If I have information about what he has said, I do not speak from ignorance," added the tertullian. In addition, he acknowledged that he must apologize to Rocío Carrasco, but with nuances: "What do I have to apologize for, according to Carlota Corredera? Well, possibly yes. Not just me, possibly everyone. From the first to the last".
"Sometimes you realize that you participate in an abusive and unjust coven because not everyone is in the same defense conditions," confessed Matamoros, who ended the Mediaset programs and producers with a dart: "I have not hired anyone to go to a set nor have I tried". "I have not hired Antonio David, Olga Moreno, Rocío Flores, Rocío Carrasco, or anyone else. I have eaten a cake that they have served me," he settled.
the one they have served me, "he settled.